For the DowHow Team it is a matter of the heart to accompany you as a human being. Because over the many years I have made one experience: If the human being does not work, the trader cannot succeed!
Warum tun wir das, was wir tun so gerne?
Why do we like to do what we do?
It is a paradox that significantly more than 80% of all private traders do not earn any money with trading although there is an almost limitless universe of information available. So the real reason for this obvious discrepancy must lie much deeper. Or to put it in the words of one of my mentors: "The problem is sitting in front of the monitor!"

In fact, it is the trader himself who is standing in the way of trading success. It would all be half bad if so much porcelain wasn't smashed along the way. It is not only the trader himself who has to suffer from the continuous failure, but also the family and the environment is affected. Fights with the partner, too little time for the family and the constant burden of far too many emotions. All this would be bearable if the trading success would occur promptly – but it usually does not. Days, weeks, months and often years of precious and irretrievably lost life time pass by without visible and measurable success.
Every member of the DowHow team has had the same or at least similar experiences. But we all have found a way out of the dilemma. Trading success is possible!!
On their very own journey, every single mentor from the team has experienced one thing very clearly: true success comes from giving willingly. This is exactly our incentive, our why.
We will no longer stand by and watch people become unhappy and dreams be crushed through trading. The DowHow team has found its purpose of existence in making people happy again with or despite trading. And by the way, private lessons from our mentors can make trading very successful.
We invite you to join us on your own exciting journey and explore galaxies that no human has ever seen before 🙂
Our instructors & teachers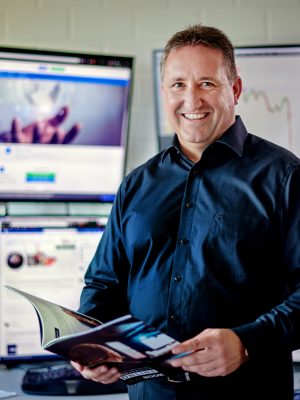 I love to teach trading in a human way, because nothing is more important than personal happiness and inner peace. So I have found my purpose of existence in helping everyone who wants it to achieve financial and personal success.
More than four years of training and intensive mentoring by Markus Gabel as well as my own stable trading puts me in a position to pass on my first-hand knowledge to you.
Through my own personal development I have discovered how important people are as traders. Let's explore your path together and make you a successful and happy trader.