The complete
Trading Education

for your success
Through trading with logic, you learn the skills of a professional, private trader that are necessary to make a profit even in difficult market phases.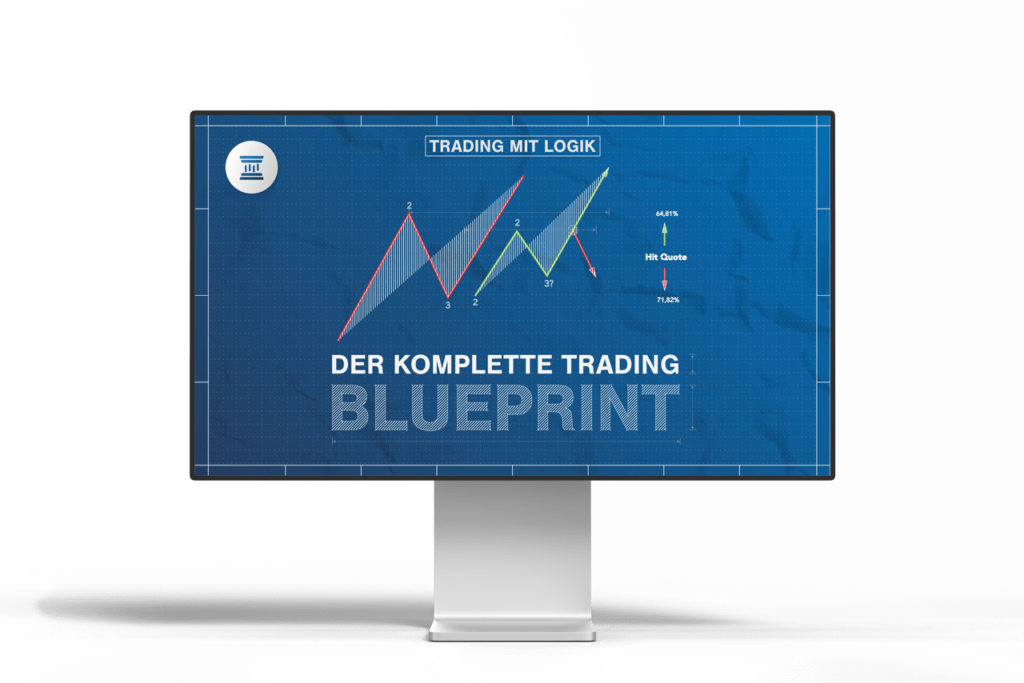 You are not alone in this!
Do you find yourself in some of
these points?
Do you find yourself in some of these points?
You spend many hours a day in front of your charts, but you don't make big profits.
You are completely new to trading and ready to do everything you can from the start to really get started.
Many times you feel like the market is just working against you in every trade you make.
In the meantime, you have tested countless dead-safe strategies, which were all unsuccessful.
As soon as your trade goes against you, you would like to end your order immediately.
You have already spent money on seminars & systems, but you are still not successful.
Due to high losses, you have already crashed your trading account at least once.

No matter how confident you are in your trades, your emotions often take control.
Despite a fixed strategy, you are not always trading with fixed rules.
Would you like to hear what other traders
are telling about DowHow Trading?
Would you like to hear what other traders are telling about DowHow Trading?
"What I appreciate about the DH community is the active exchange with like-minded traders."
"Logic has changed my trading in that sense that I am very deliberate about my trades according to a fixed set of rules."
"The logic gives me structure, security and a certain continuity in trading. It makes me feel safe."
"Logic made me understand for the first time how the market and its participants work."
"The exchange in the community is very important to me and we are able to further develop our trading on an ongoing basis."
Living the dream of Wall Street
Become a professional trader with logical trading
Who hasn't dreamed of being a big trader on New York's Wall Street? What if you could live that dream anytime you wanted?
You'll forgive me if I can't take you directly to the floor of the New York Stock Exchange, but we can bring the stock market to your home. All you need is a computer and a stable internet connection.
When the opening bell rings, you can change the outrageously expensive Armani suit that floor traders wear for your coziest outfit and a cup of coffee.
This way you work independently of others, are your own boss and can be completely flexible in terms of time and location. The only thing missing for financial independence is a highly profitable system with rich profits.
This is where the dream of most traders begins to crumble. Trading is very easy in itself. With a little luck, you can earn a lot of money even as a trading rookie without much prior knowledge.
If you bet on a tech stock like Alphabet (formerly Google) after the stock market crash in March 2020, you could profit from enormous price increases. Without having deep market knowledge or experience in trading.
When the markets rise so much, you basically can only be lucky. Almost every trade generates profits at such a time. Such profits make trading seem very easy to many people. But appearances are deceptive.
When I was able to make a profit of 300 EUR with my very first trade in the DAX with a 1000 EUR account, I thought: Now I've made it, I can quit my job and become a trader tomorrow.
With this euphoria, I continued trading for the next few days. At that time, I couldn't imagine that my account would be reduced to 0 EUR within the next few days. Unfortunately, this is what happens to many traders every day. According to the brokers, about 90% of all traders lose about 90% of their capital within 90 days.
How can it be that so many people lose their money with trading, although today almost limitless knowledge on the subject of trading is available fore free on the Internet?
I am here to help you with this​
Are you tired of searching for your mistakes in trading?
Trading mit Logik ist vollgepackt mit allem, was du brauchst, um erfolgreiches Trading von Grund auf zu lernen. Der Kurs umfasst den Aufbau der Börse, unsere gewinnbringende DowHow Strategie, das Trademanagement und wie du richtig Trends zeichnest.
Du erhältst alle Inhalte und Strategien, die ich verwendet habe, um im Trading richtig erfolgreich zu werden. Diese Ausbildung ermöglicht es dir, auch in schwierigen Marktphasen Geld zu verdienen.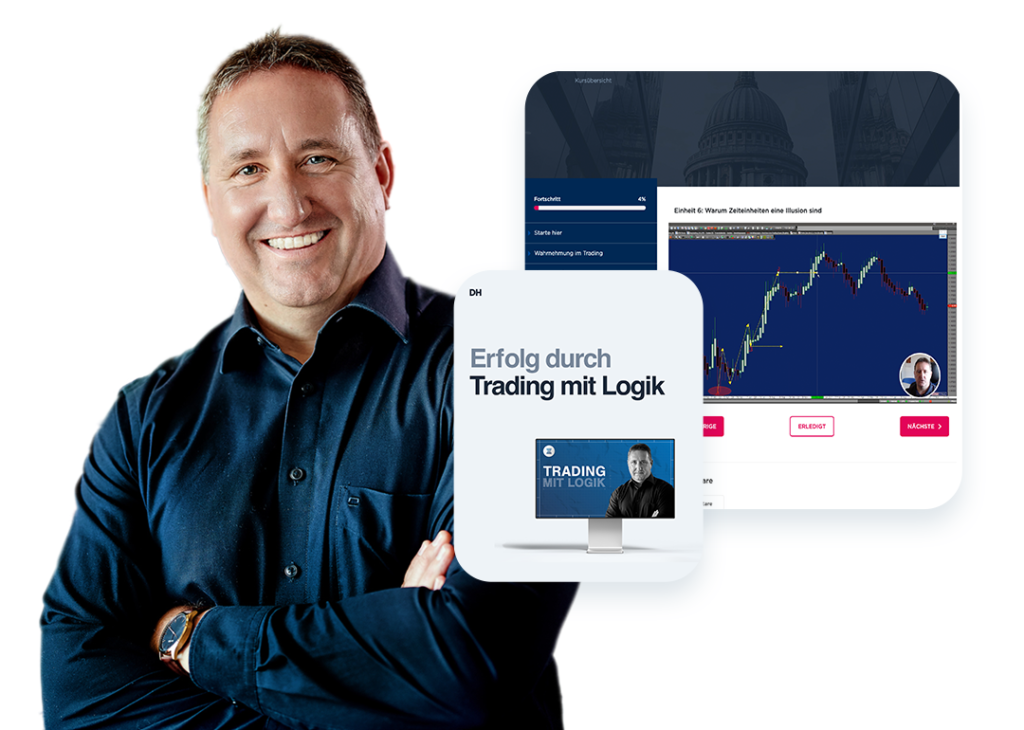 Living the dream of Wall Street
Benefit from the big players in trading
To trade successfully, you need a logical understanding of the market so you understand what the purpose of the stock market is and how it works.
In addition, you need an advantage in trading, which means that your strategy must have a positive expectation value.
A positive expectation value means that your strategy will generate significantly more profit than it causes losses in all market situations. If you choose to create your own education, you will need to find such a strategy through extensive testing.
It is absolutely possible to plan your own trading education and follow this path without a mentor. The difficulty, however, is to separate the necessary knowledge from the unimportant in order to find out which strategies work for you and which do not.
This type of education requires an extraordinary amount of discipline and, as the numbers show, this path is profitable for very few in the long run. Through constant trading you gain experience, but there is one thing you have to be aware of:
Every mistake, every new strategy, every new system that doesn't work will cost you money. Usually a lot of money. What is even more dramatic, however, is the loss of incredibly precious life time, which no amount of money can compensate.
An education, on the other hand, only costs money once, you benefit for a lifetime from your new knowledge, and you save an incredible amount of time in your life, which your loved ones will thank you for.
As retail traders, we unfortunately do not have the capital power of a hedge fund or an investment bank to actively drive the price in the desired direction. Therefore, it is essential to know how the big players are behaving in the market in order to profit from their movements.
This is where Trading with Logic steps in.
With the course you will receive a comprehensive trading education, which will teach you the skills of a professional, private trader. This will help you to understand how other market participants behave and you will be able to make use of this knowledge.
Trading with Logic contains the complete content of my own education as well as the knowledge of my four mentors and my experience of the last 23 years in trading.
You get the deepest and most logical knowledge that I have gained through my own work as a trader, mentor and speaker. The experience from countless webinars, seminars and coaching hours are in this logical trading education.
Your trading will gain enormous stability. Fears, emotions or nervousness will no longer be part of your daily trading routine.
With the help of logical trading, you know with certainty how the market participants will behave and how you can react to them. This eliminates the permanent uncertainty at the right edge of the chart and you can literally watch how your strategy finally works.
What results can you expect from trading with logic?​
Without a set of rules, it is hardly possible to be profitable in the long run. By applying the DowHow strategy, our graduate was able to limit his constant losses and rebuild the trading account through stable profits in a short time.
After a total loss back to stability & constant profits​
Do you think you can be a good trader but the market always works against you? You are not alone! That's why I developed Trading with Logic to help aspiring traders like you.
Trading with logic gives you everything you need for success in trading
Meet Markus Gabel, founder and CEO of DowHow Trading, a trading company focused on educating traders based on the ancient principle of trend following and the DowHow strategy built on it.
Markus has been active in the financial sector for a long time. As an asset advisor, Markus was able to advise and accompany people in financial matters regarding insurance protection and capital growth with a team of more than 10 employees with great passion.
Before founding the company, Markus worked for many years as an author, trainer and speaker at BörseGo AG, introducing trading with the classic Markttechnik to a wide audience.
As a trading rookie, Markus, like many others, had great difficulties in trading successfully over the long term. Only after years of working with his four mentors he was able to develop his own trading style.
This difficult path finally led Markus to dedicate his life to educate other traders.
This is how DowHow Trading was founded in 2016, in order to lead people to trading success directly and without any circumstances. In the meantime, Markus has been able to help hundreds of people find their own trading style and become permanently successful.
Markus' mission is to pass on the necessary knowledge to anyone who wants to make a difference in this world and change their own life. For this reason, he wants to make it possible for every trader to have a trading system that promises continuous profits in trading, even in difficult times.
The success stories from the past two years show that anyone can be successful in trading with the right tools.
When it comes to teaching trading logically and simply, there is no one who can communicate this better than Markus Gabel.
Founder of DowHow Trading
Companies Markus works with​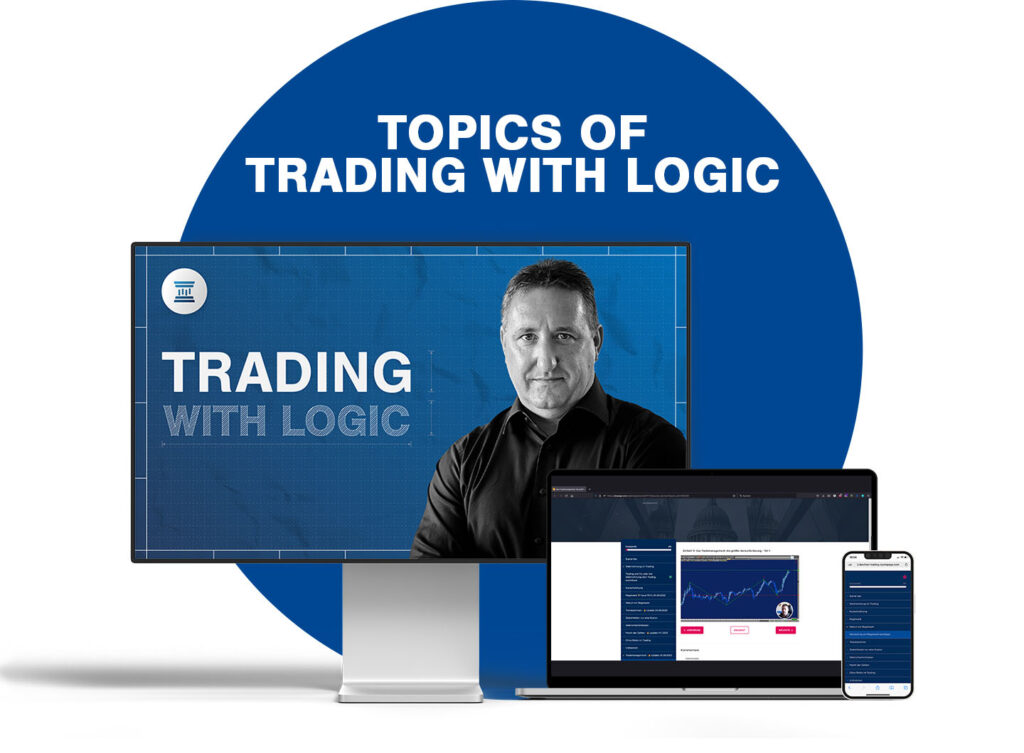 With these 14 units you will build the foundation for your trading success​
Hier siehst du meine eigenen Trading Ergebnisse durch Trading mit Logik
Mit der richtigen Ausbildung hängen gute Trading Ergebnisse nicht mehr vom Zufall ab. Große Verluste gehören der Vergangenheit an.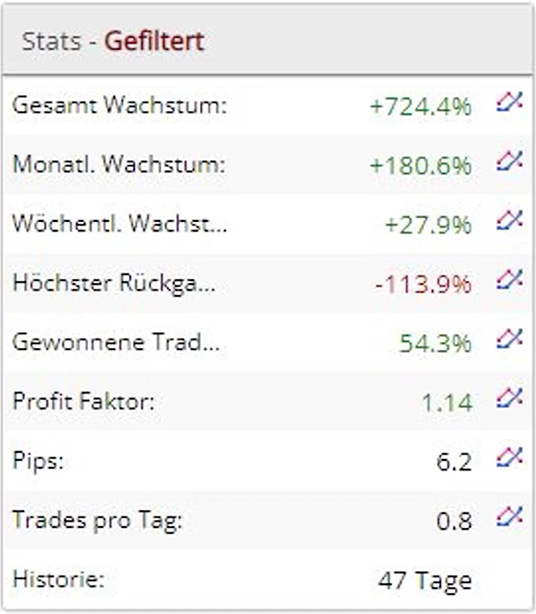 Das sagen unsere Kunden über die Trading mit Logik Ausbildung
Hier findest du zahlreiche Erfahrungsberichte & Bewertungen. Überzeuge
dich gerne selbst von den großartigen Erfolgen unserer Trader.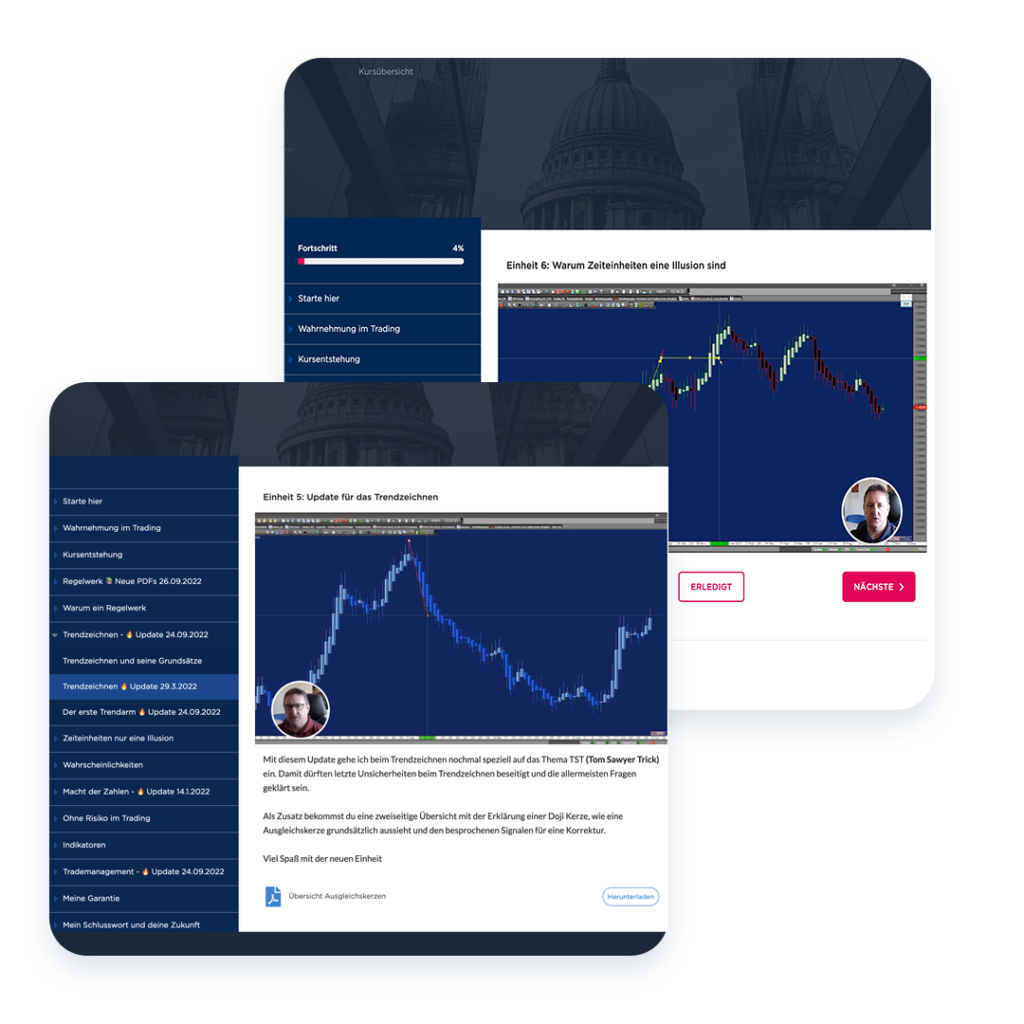 These are the benefits of trading with logic
Trading with logic is perfect for you, if
Sign up now for

Trading with Logic
Sign up for Trading with Logic
and get two free bonuses right away
Sign up for Trading with Logic and get two bonuses right away
Certificate of completion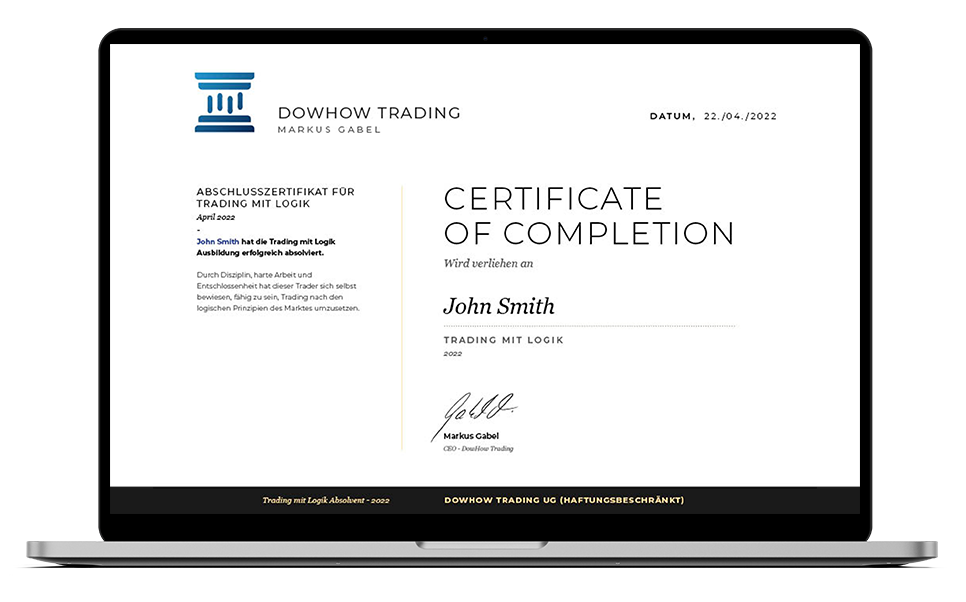 After completing the education, you will receive a certificate confirming that you can trade successfully according to the logical principles of the market.
Trend drawing is one of the most important units of the course. For your best learning experience, you will receive an additional bonus unit.
You can acquire the trading knowledge yourself in painstaking work, test strategies, discard them and start all over again until it finally works.
As I had to experience myself very painfull, this costs a lot of time, money and a lot of nerves.
All the knowledge that is important for successful trading is available for free on the internet. There are countless great webinars or other types of knowledge delivery every day.
So ask yourself one question: Where will you be in 30, 60 or 90 days?
You leave your past behind and go a whole new way with – Trading with Logic. In this way, we are taking a new path of learning. Away from emotional trading and towards pure logic in trading.
Your big advantage: Save yourself further mistakes, which I have already made myself in over 20 years of trading.
With this unique training you will get clear strategies that will finally make your capital grow.
So are you ready to save time, money and energy to finally make real trading profits?
Then sign up now for Trading with Logic!
Falls du noch weitere Fragen
über den Kurs hast
Below you will find frequently asked questions and their answers.
You can pay for the course securely by credit card, Paypal, SEPA or SOFORT-Transfer.
Yes, we offer a three-month instalment plan. This means you don't have to pay for the course immediately.
Trading with Logic is based on our 12 hours mentoring, where traders have one coaching session per week. Due to the length of the individual videos, we consider one unit per week to be reasonable. Basically, you can work through the course at your own pace. In order to become familiar with all the content, you should repeat the units several times and work with a notebook.
It is very important to us that you get the most value out of this course. That's why you have lifetime access to the platform and receive all updates of the existing course units for free.
If you have questions about specific units, you can use the comment functions to ask your question at any time. Many traders decide to join the DowHow Community after the course, which guarantees optimal follow-up support. The course gives you access to the community for the top price of €499.00, saving you almost 50%.
No, we do not offer this option. The individual units are built logically on one another, therefore it does not make sense to view only an excerpt of the course without the overall context.
With this course you get a complete trading education, where we put a lot of emphasis on the basic understanding of trading. Therefore, the course is particularly suitable for trading beginners. The videos are easy to understand and accompany you as a trading rookie on your way to becoming a successful trader.