The complete Trading Education for your success
Through trading with logic, you learn the skills of a professional, private trader that are necessary to make a profit even in difficult market phases.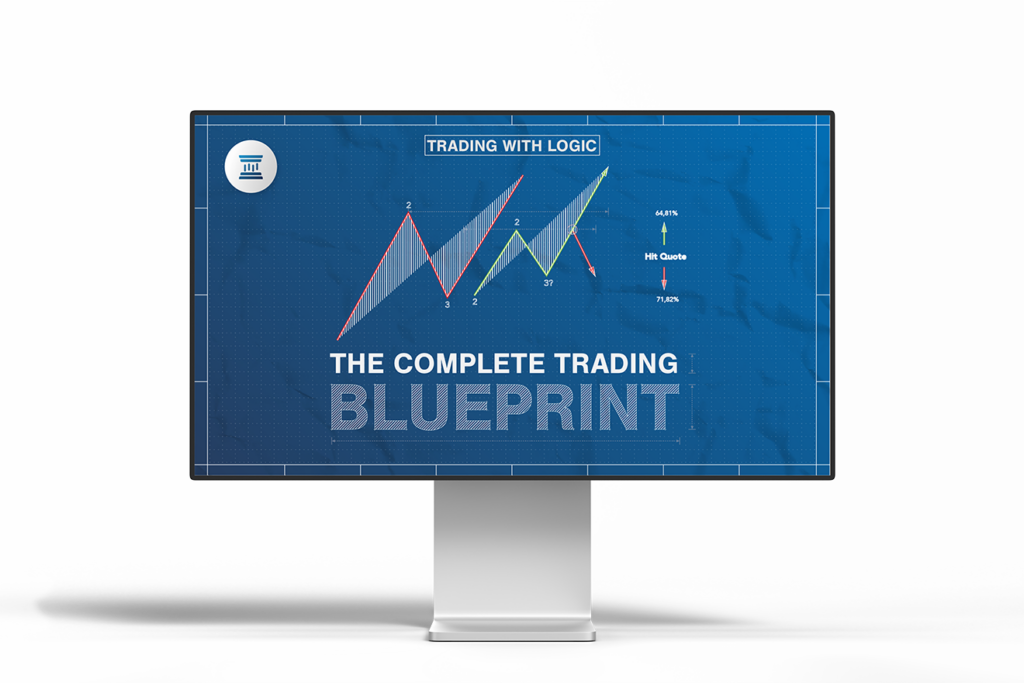 How to achieve real success in trading with logic
Ready to turn your hobby into a full-time business without any major effort?
Living the dream of Wall Street
Become a professional trader with logical trading
Who hasn't dreamed of being a big trader on New York's Wall Street? What if you could live that dream anytime you wanted?
You'll forgive me if I can't take you directly to the floor of the New York Stock Exchange, but we can bring the stock market to your home. All you need is a computer and a stable internet connection.
When the opening bell rings, you can change the outrageously expensive Armani suit that floor traders wear for your coziest outfit and a cup of coffee.
This way you work independently of others, are your own boss and can be completely flexible in terms of time and location. The only thing missing for financial independence is a highly profitable system with rich profits.
This is where the dream of most traders begins to crumble. Trading is very easy in itself. With a little luck, you can earn a lot of money even as a trading rookie without much prior knowledge.
If you bet on a tech stock like Alphabet (formerly Google) after the stock market crash in March 2020, you could profit from enormous price increases. Without having deep market knowledge or experience in trading.
When the markets rise so much, you basically can only be lucky. Almost every trade generates profits at such a time. Such profits make trading seem very easy to many people. But appearances are deceptive.
When I was able to make a profit of 300 EUR with my very first trade in the DAX with a 1000 EUR account, I thought: Now I've made it, I can quit my job and become a trader tomorrow.
With this euphoria, I continued trading for the next few days. At that time, I couldn't imagine that my account would be reduced to 0 EUR within the next few days. Unfortunately, this is what happens to many traders every day. According to the brokers, about 90% of all traders lose about 90% of their capital within 90 days.
How can it be that so many people lose their money with trading, although today almost limitless knowledge on the subject of trading is available fore free on the Internet?
I am here to help you with this​
Are you tired of searching for your mistakes in trading?
Trading with Logic is packed with everything you need to learn successful trading from the ground up.
This education allows you to make money even in challenging market phases.
Benefit from the big players in trading
To trade successfully, you need a logical understanding of the market so you understand what the purpose of the stock market is and how it works.
In addition, you need an advantage in trading, which means that your strategy must have a positive expectation value.
A positive expectation value means that your strategy will generate significantly more profit than it causes losses in all market situations. If you choose to create your own education, you will need to find such a strategy through extensive testing.
It is absolutely possible to plan your own trading education and follow this path without a mentor. The difficulty, however, is to separate the necessary knowledge from the unimportant in order to find out which strategies work for you and which do not.
This type of education requires an extraordinary amount of discipline and, as the numbers show, this path is profitable for very few in the long run. Through constant trading you gain experience, but there is one thing you have to be aware of:
Every mistake, every new strategy, every new system that doesn't work will cost you money. Usually a lot of money. What is even more dramatic, however, is the loss of incredibly precious life time, which no amount of money can compensate.
An education, on the other hand, only costs money once, you benefit for a lifetime from your new knowledge, and you save an incredible amount of time in your life, which your loved ones will thank you for.
As retail traders, we unfortunately do not have the capital power of a hedge fund or an investment bank to actively drive the price in the desired direction. Therefore, it is essential to know how the big players are behaving in the market in order to profit from their movements.
This is where Trading with Logic steps in.
With the course you will receive a comprehensive trading education, which will teach you the skills of a professional, private trader. This will help you to understand how other market participants behave and you will be able to make use of this knowledge.
Trading with Logic contains the complete content of my own education as well as the knowledge of my four mentors and my experience of the last 23 years in trading.
You get the deepest and most logical knowledge that I have gained through my own work as a trader, mentor and speaker. The experience from countless webinars, seminars and coaching hours are in this logical trading education.
Your trading will gain enormous stability. Fears, emotions or nervousness will no longer be part of your daily trading routine.
With the help of logical trading, you know with certainty how the market participants will behave and how you can react to them. This eliminates the permanent uncertainty at the right edge of the chart and you can literally watch how your strategy finally works.
What results can you expect from trading with logic?​
Without a set of rules, it is hardly possible to be profitable in the long run. By applying the DowHow strategy, our graduate was able to limit his constant losses and rebuild the trading account through stable profits in a short time.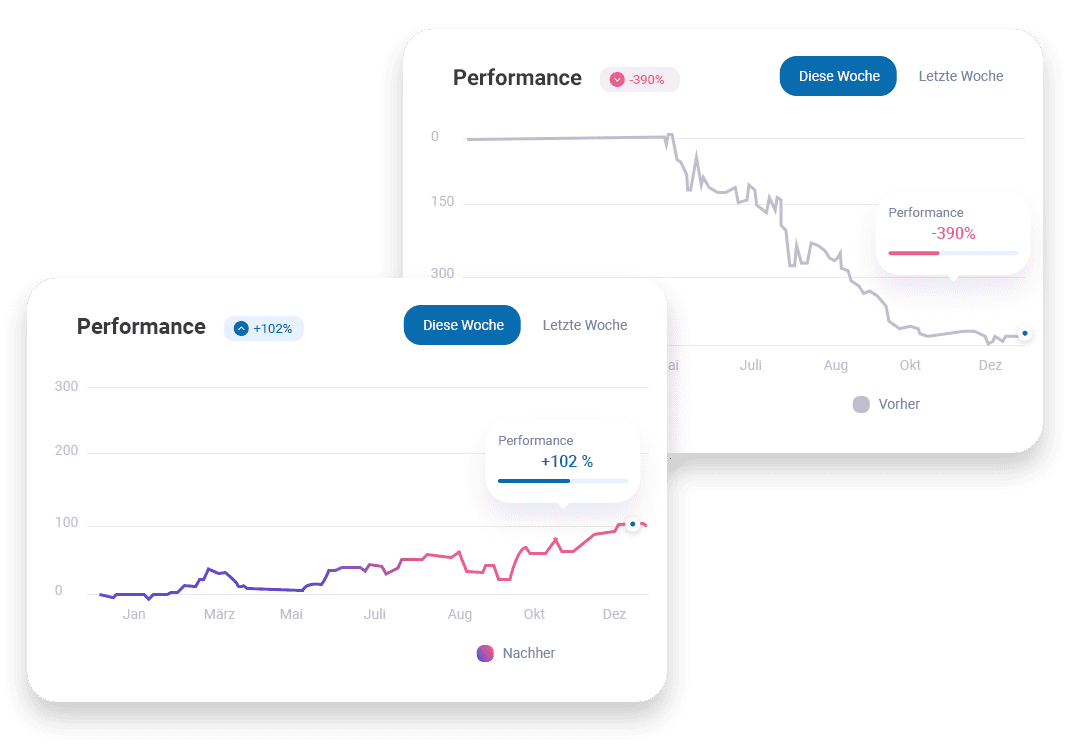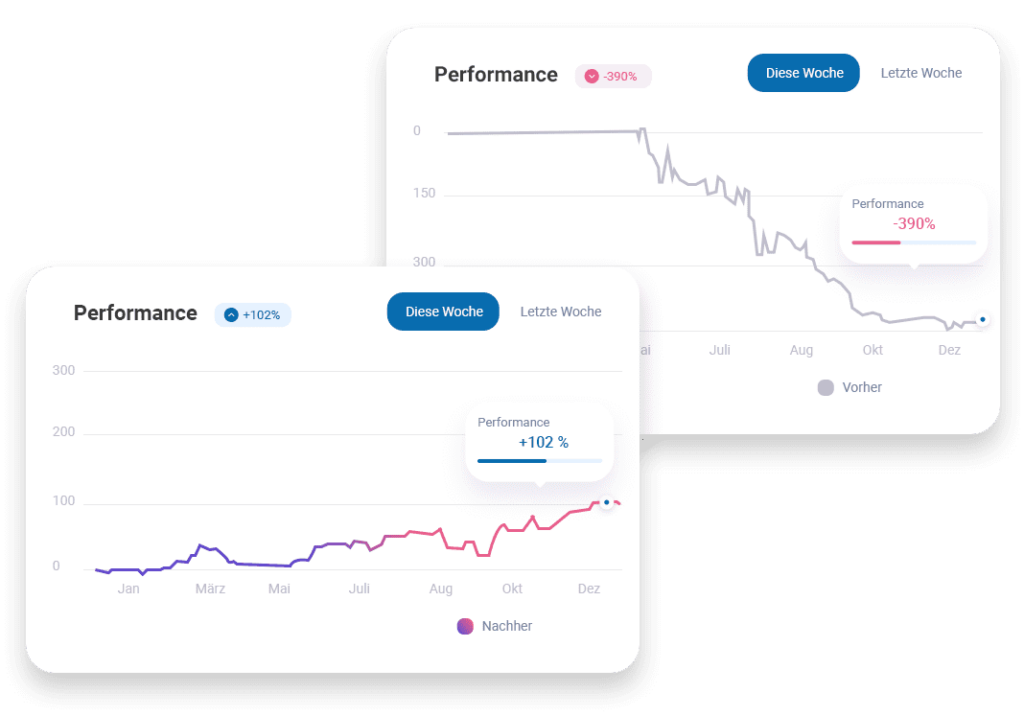 After a total loss back to stability & constant profits​
Do you think you can be a good trader but the market always works against you? You are not alone! That's why I developed Trading with Logic to help aspiring traders like you.
Trading with logic gives you everything you need for success in trading
Meet Markus Gabel, founder and CEO of DowHow Trading, a trading company focused on educating traders based on the ancient principle of trend following and the DowHow strategy built on it.
Markus has been active in the financial sector for a long time. As an asset advisor, Markus was able to advise and accompany people in financial matters regarding insurance protection and capital growth with a team of more than 10 employees with great passion.
Before founding the company, Markus worked for many years as an author, trainer and speaker at BörseGo AG, introducing trading with the classic Markttechnik to a wide audience.
As a trading rookie, Markus, like many others, had great difficulties in trading successfully over the long term. Only after years of working with his four mentors he was able to develop his own trading style.
This difficult path finally led Markus to dedicate his life to educate other traders.
This is how DowHow Trading was founded in 2016, in order to lead people to trading success directly and without any circumstances. In the meantime, Markus has been able to help hundreds of people find their own trading style and become permanently successful.
Markus' mission is to pass on the necessary knowledge to anyone who wants to make a difference in this world and change their own life. For this reason, he wants to make it possible for every trader to have a trading system that promises continuous profits in trading, even in difficult times.
The success stories from the past two years show that anyone can be successful in trading with the right tools.
When it comes to teaching trading logically and simply, there is no one who can communicate this better than Markus Gabel.
Founder of DowHow Trading
Companies Markus works with​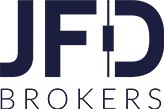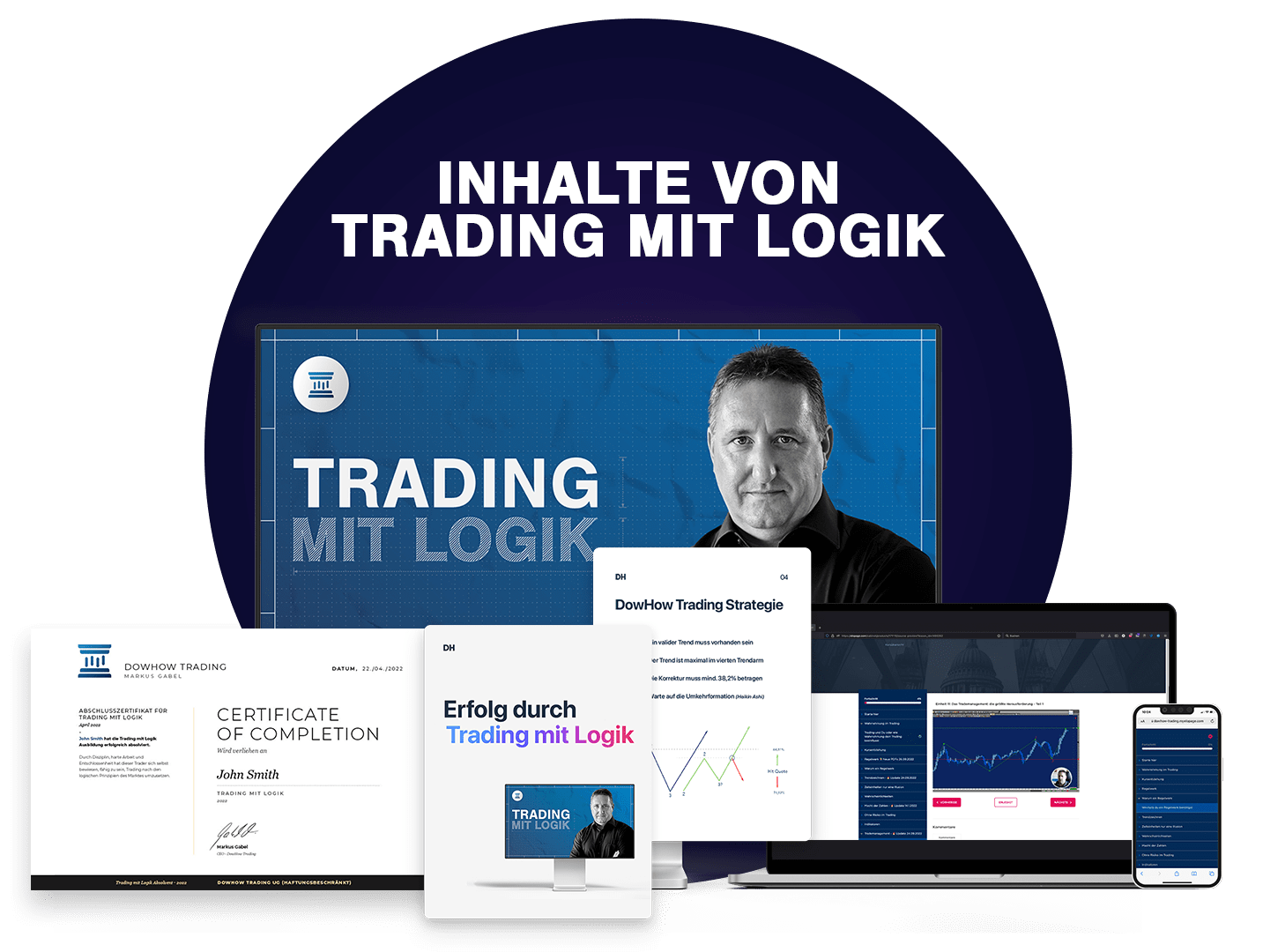 With these 14 units you create the foundation for your trading success
1) Introduction to your personal coaching
This is where your story of success begins. To help you get the most out of the course, you will receive a short guide beforehand.
2) How perception influences your Trading
How does perception influence your trading and what can you learn from it? If we look at the market from a logical point of view, it is possible to profit from the big money.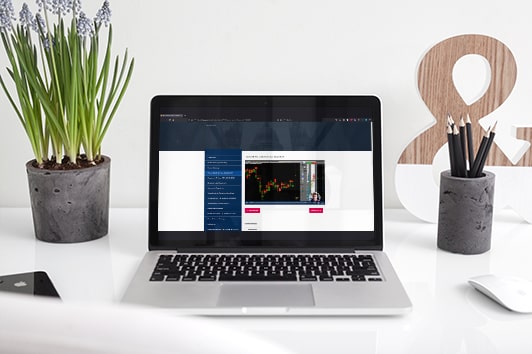 3) How does the price really develop?
How do market prices actually develop, what influences them and what conclusions can you draw from this for yourself as a trader?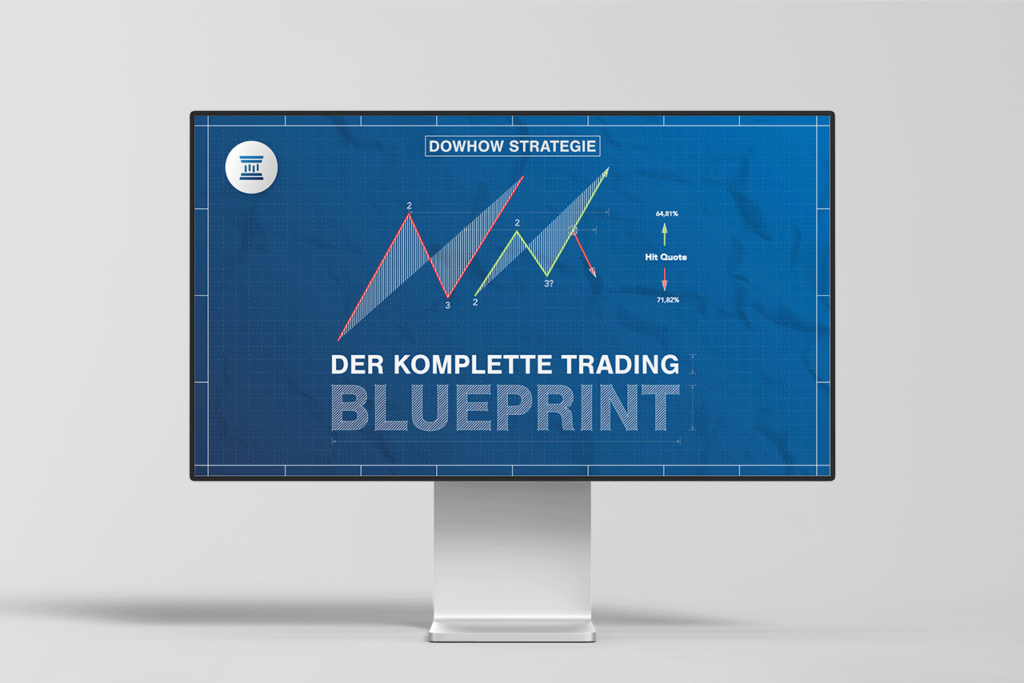 4) Getting started with the Trading with Logic rules
Trading with Logic is based on the ancient principle of trend following and the DowHow strategy built on it. Therefore, you get a complete blueprint with what you can trade on your own.
5) Why do we need a set of rules at all?
As private traders, we cannot influence the market directly, our market knowledge only reaches as far as the right edge of the chart, for this reason we have to work with probabilities.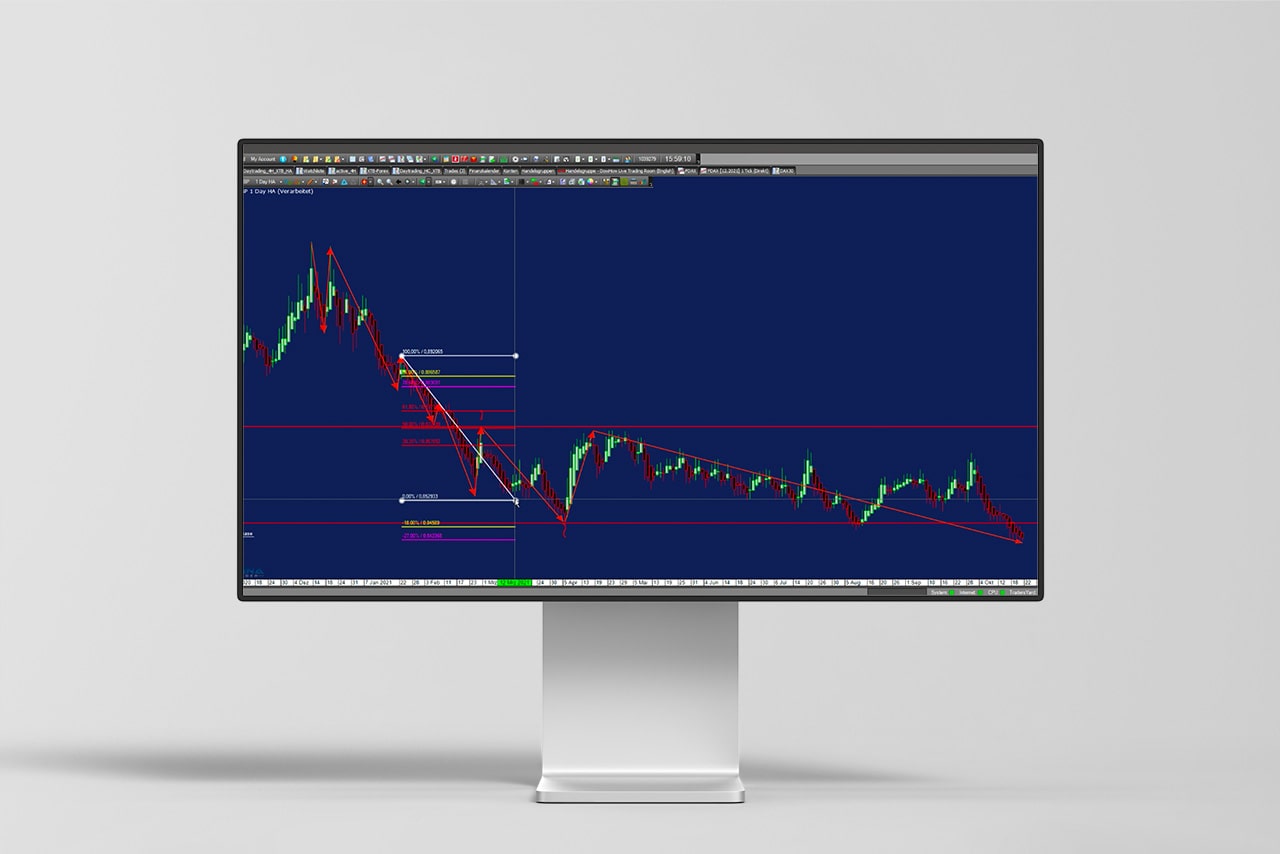 6) The trend drawing and it's principles
If everything in trading follows logic, then why not trend drawing? Let yourself be surprised how logically the trends are built and therefore can only be drawn in ONE technically correct way.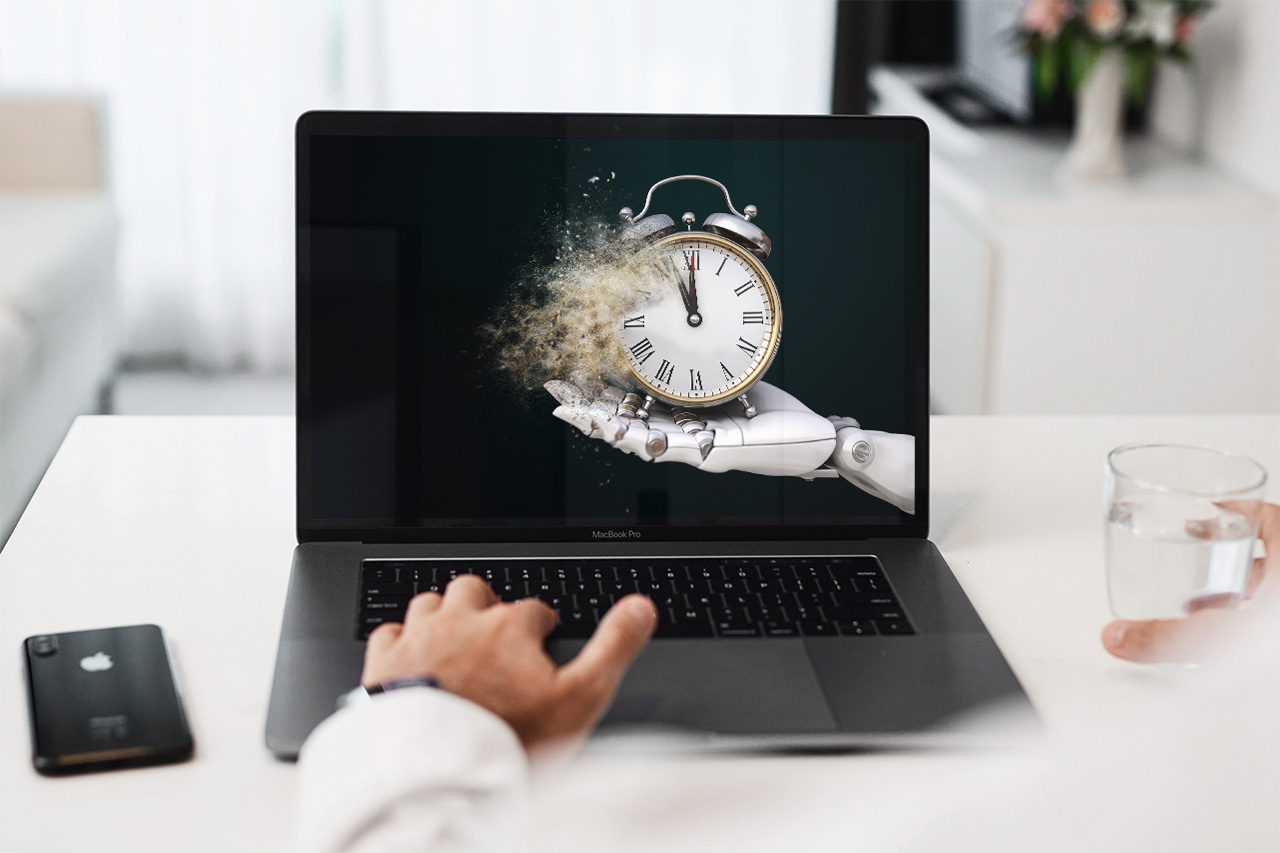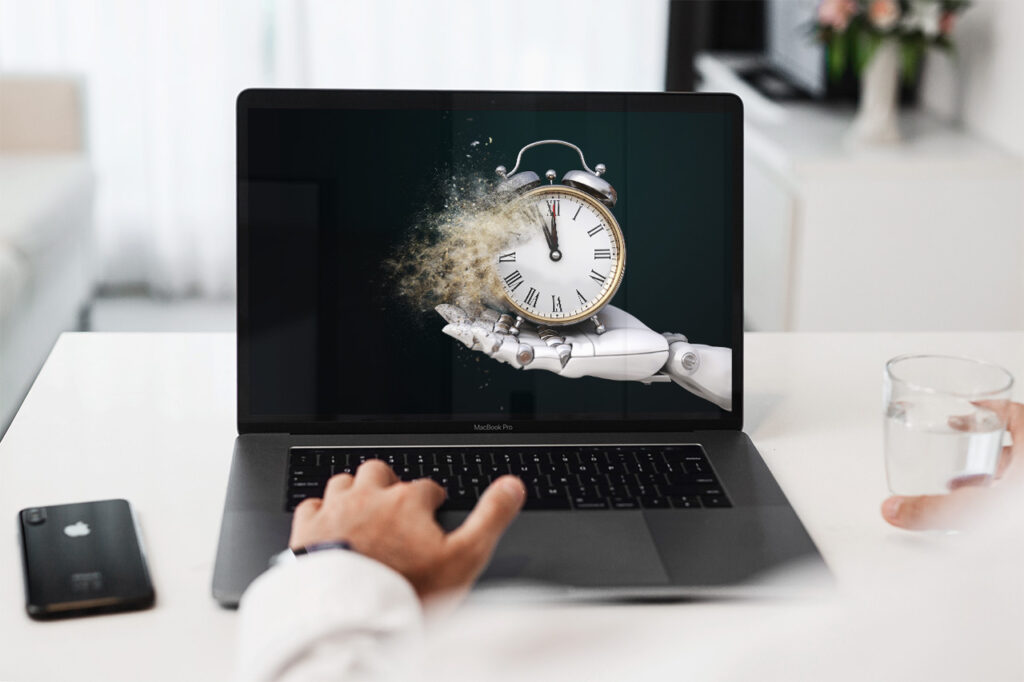 7) Zeiteinheiten sind nur eine Illusion
If we look at time units with the knowledge gained from "perception in trading", we can see that time units are only an illusion.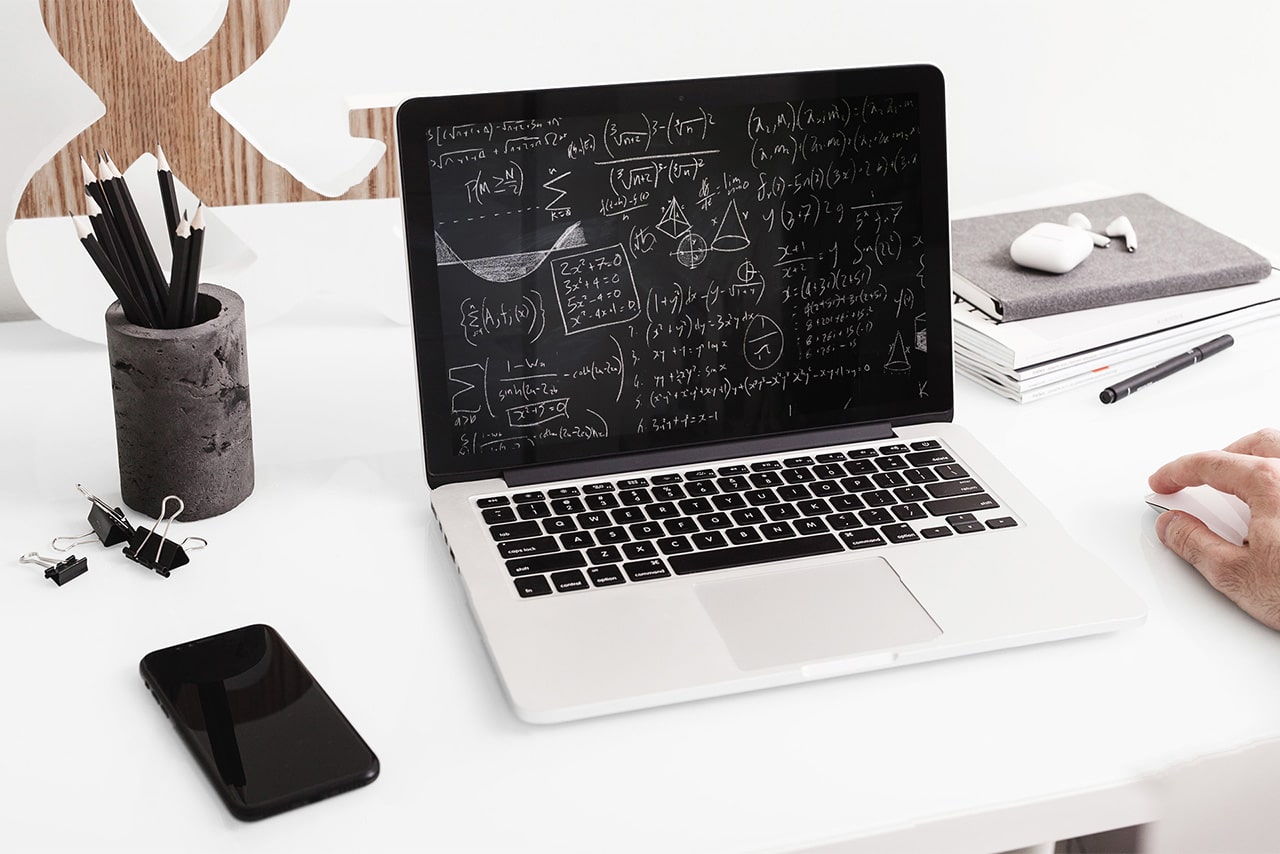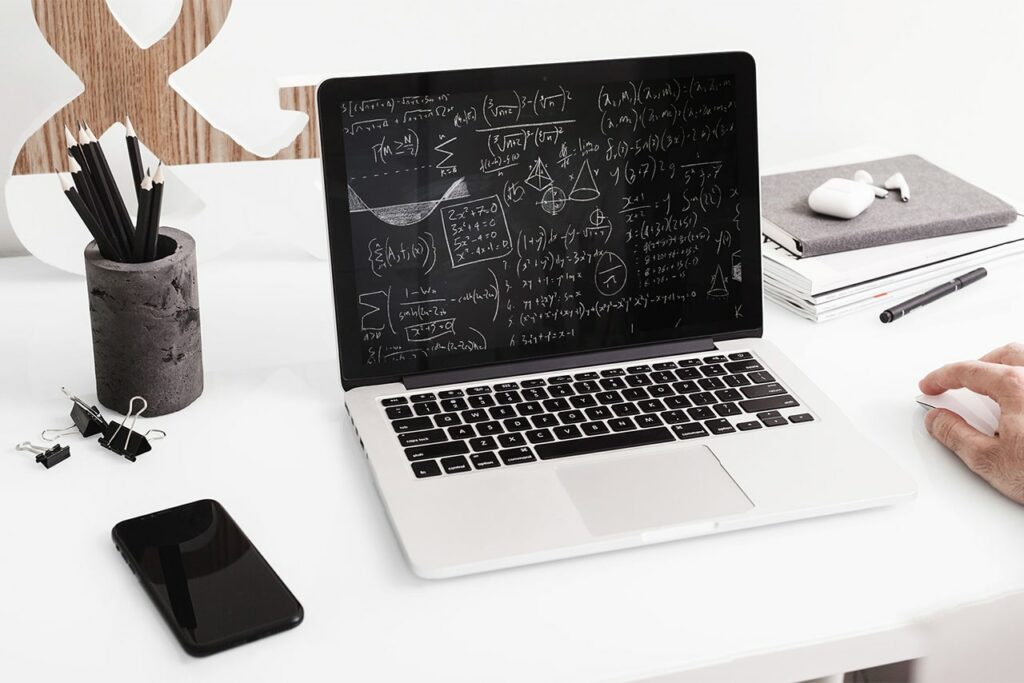 8) Das Gesetz der Wahrscheinlichkeiten
In order to be consistently and guaranteed successful in trading, you must subject yourself to the law of probabilities.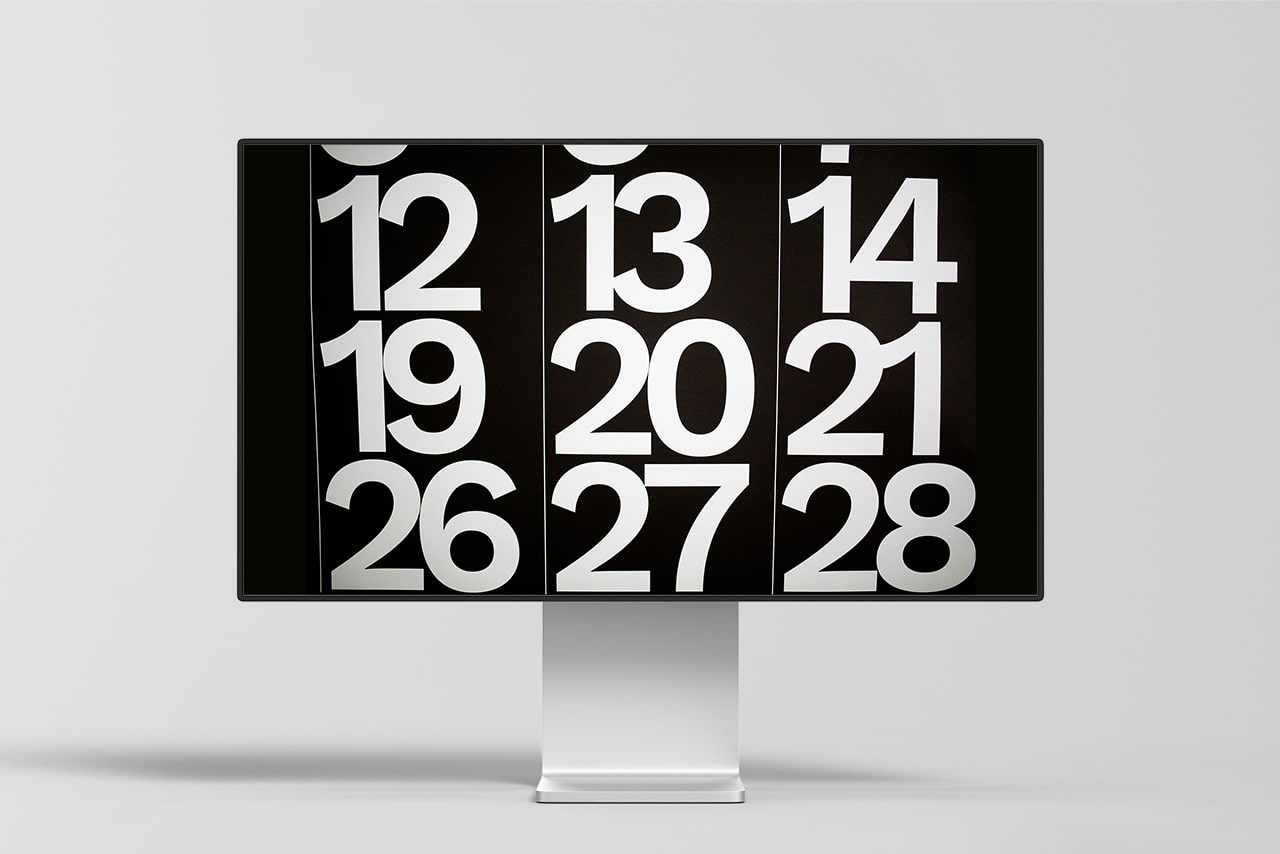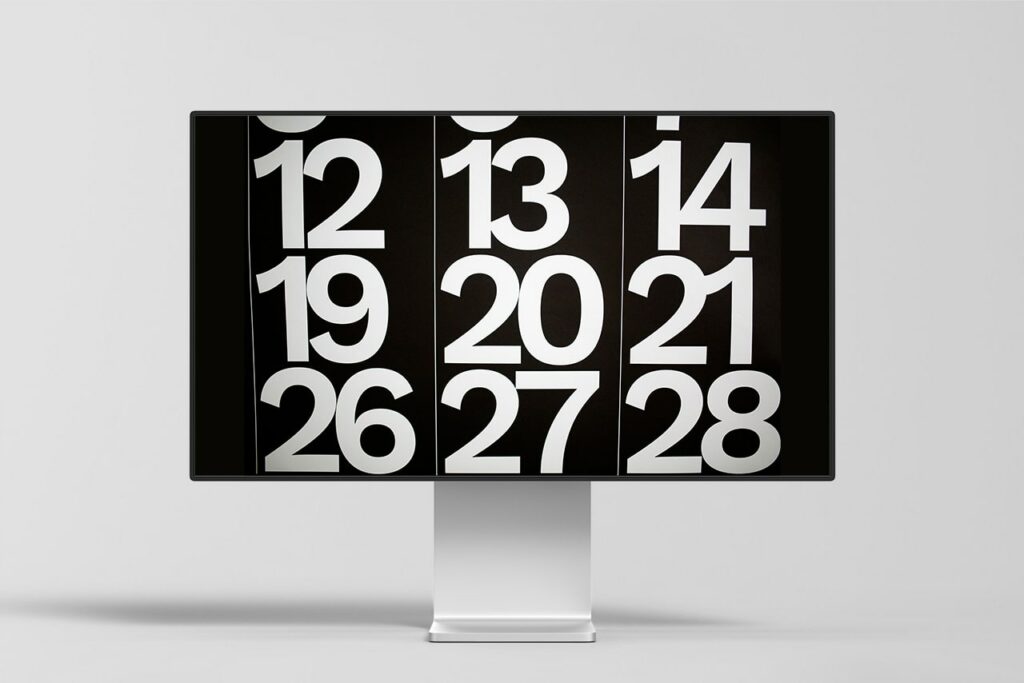 9) Die Macht der Zahlen und deren Konsequenzen
In my own study, I tested the DowHow strategy over a period of more than two years using various factors and then evaluated it.
10) Why there is no risk at all in trading
In this unit you will learn why there is no risk in trading. Dealing with this topic in the right way will enable you to trade completely without stress.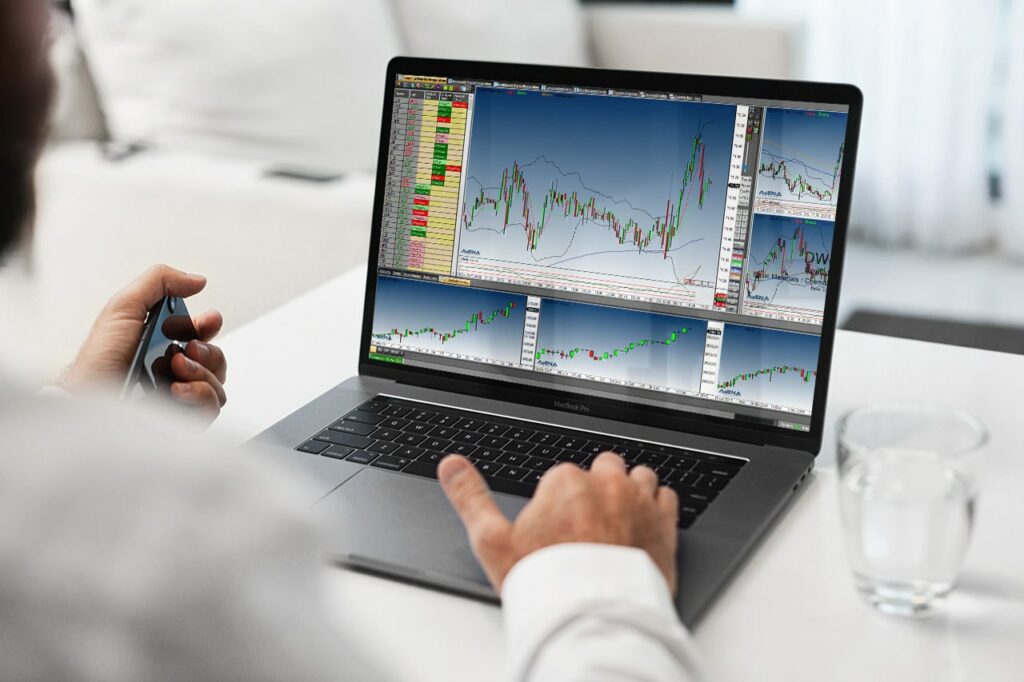 11) Which indicators do you really need?
Where do indicators come from, what purpose do they serve and are they really necessary for your trading? Here you can find out everything you need to know about indicators.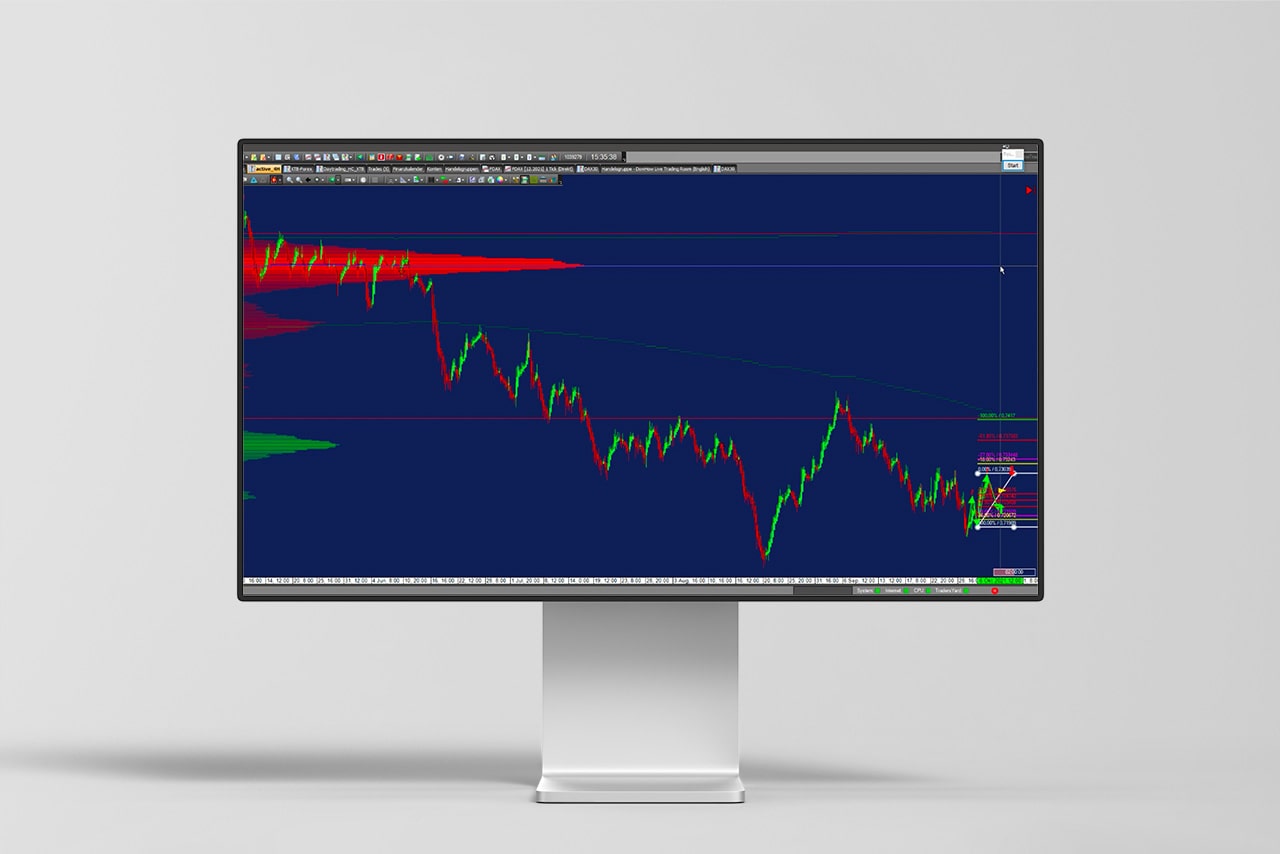 12) Trademanagement - the biggest challenge ever
Trade management is a very important part of the trading education. It has a significant impact on your performance and is the biggest challenge for all traders.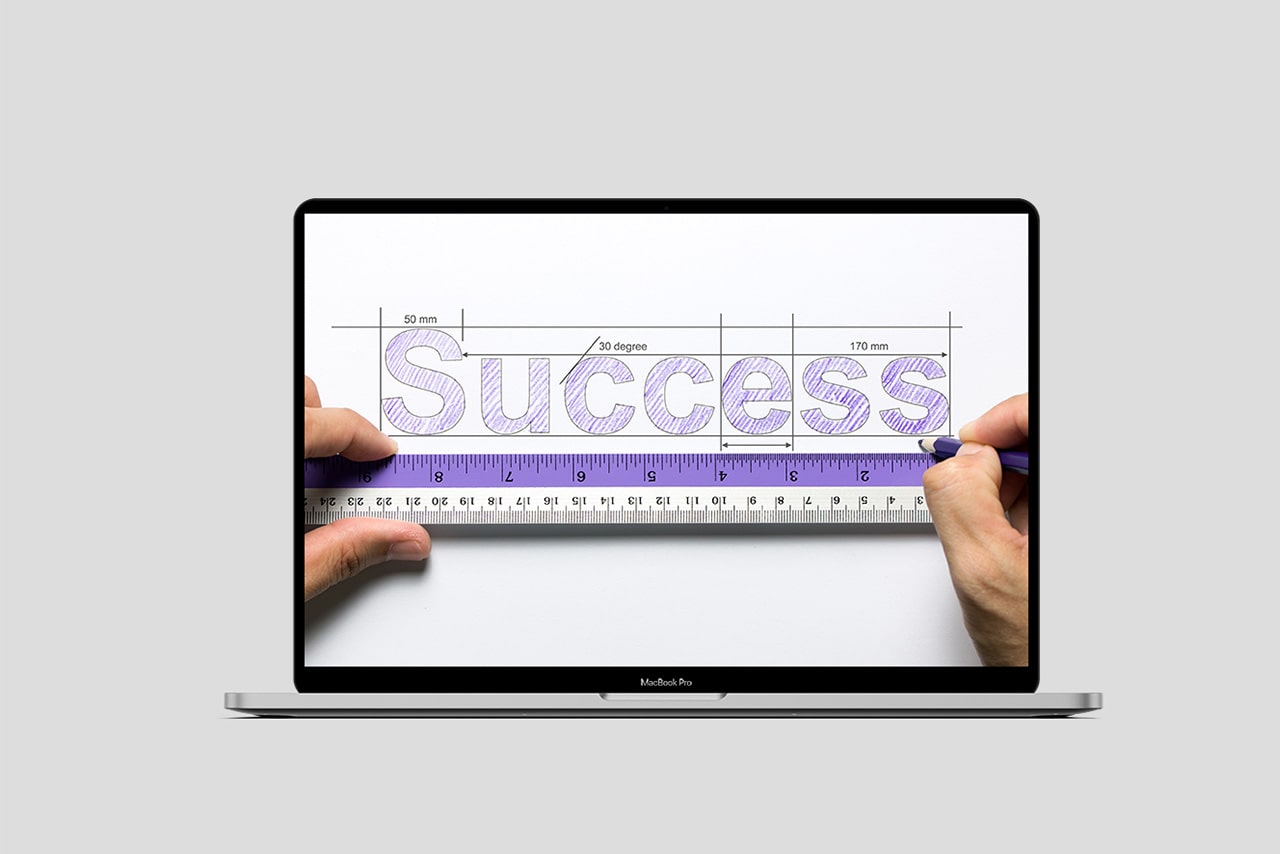 With the right education, success in trading no longer depends on chance. Therefore, with this course you get my assurance that you are guaranteed to be successful after the education.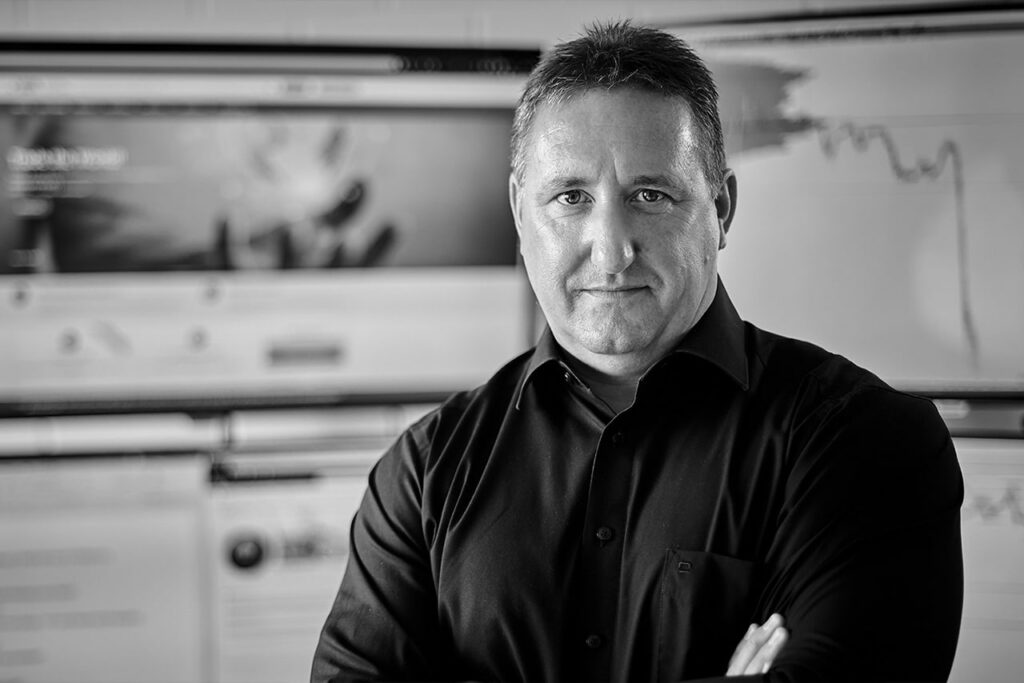 What's next for you and your trading after this course? As a conclusion, the last unit contains two great offers for you to routinely implement what you have learned.
Logical trading does not only work in theory.
A selection of examples shows the success of the system.
Logical trading does not only work in theory. A selection of examples shows the success of the system.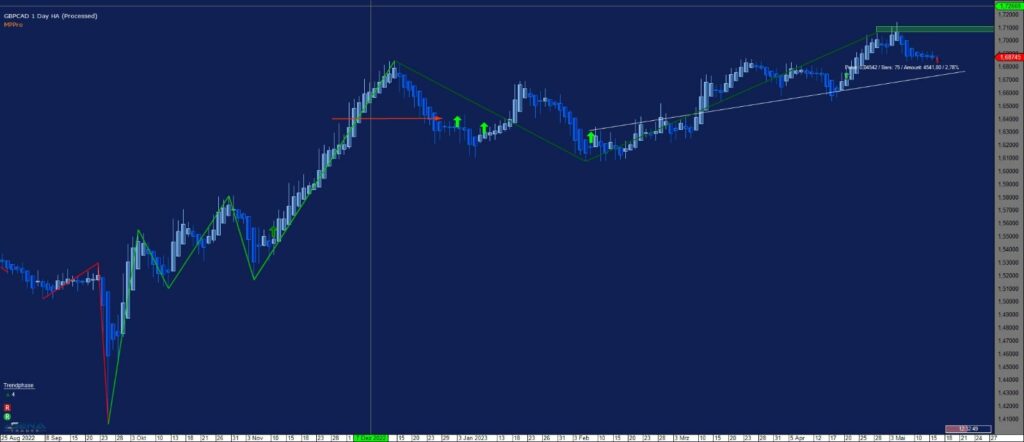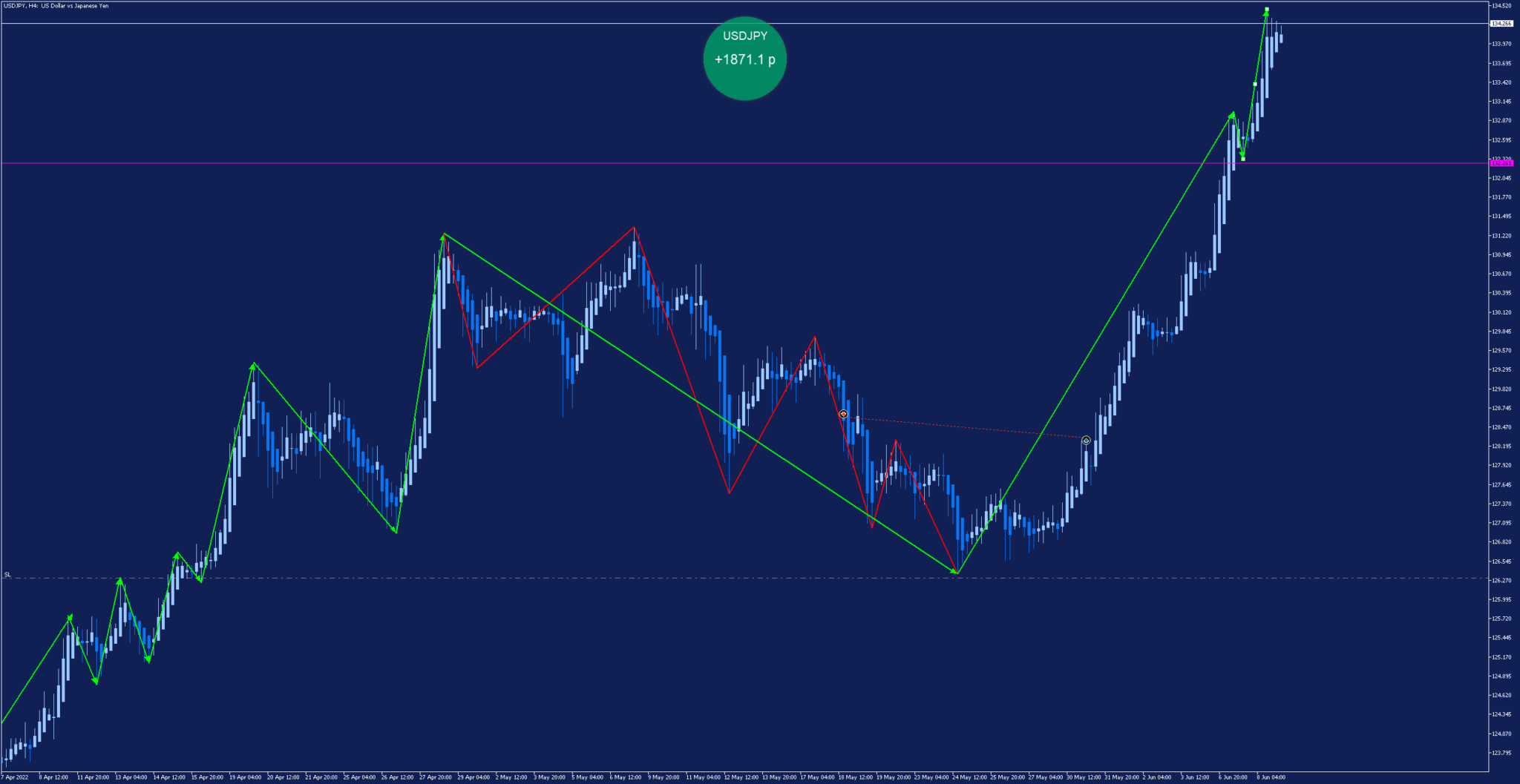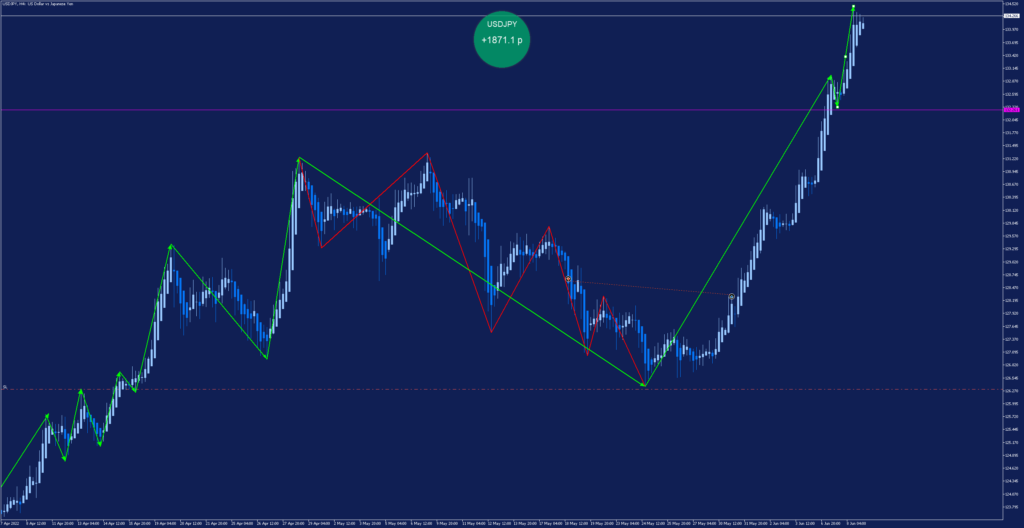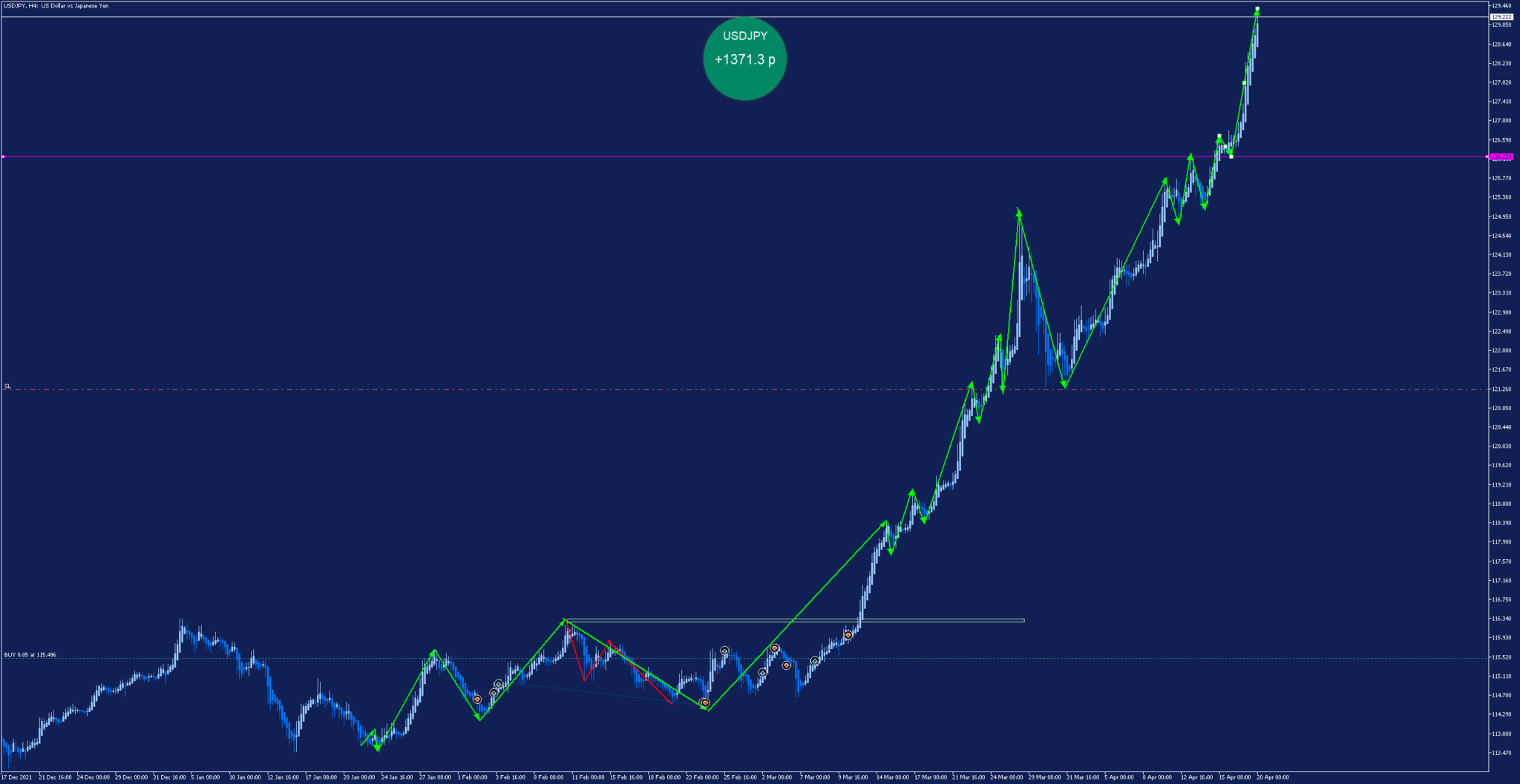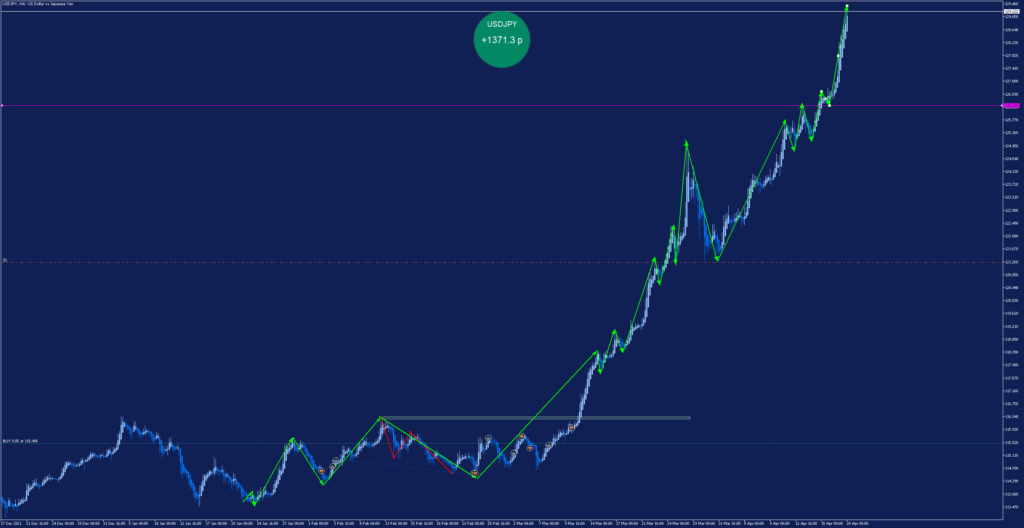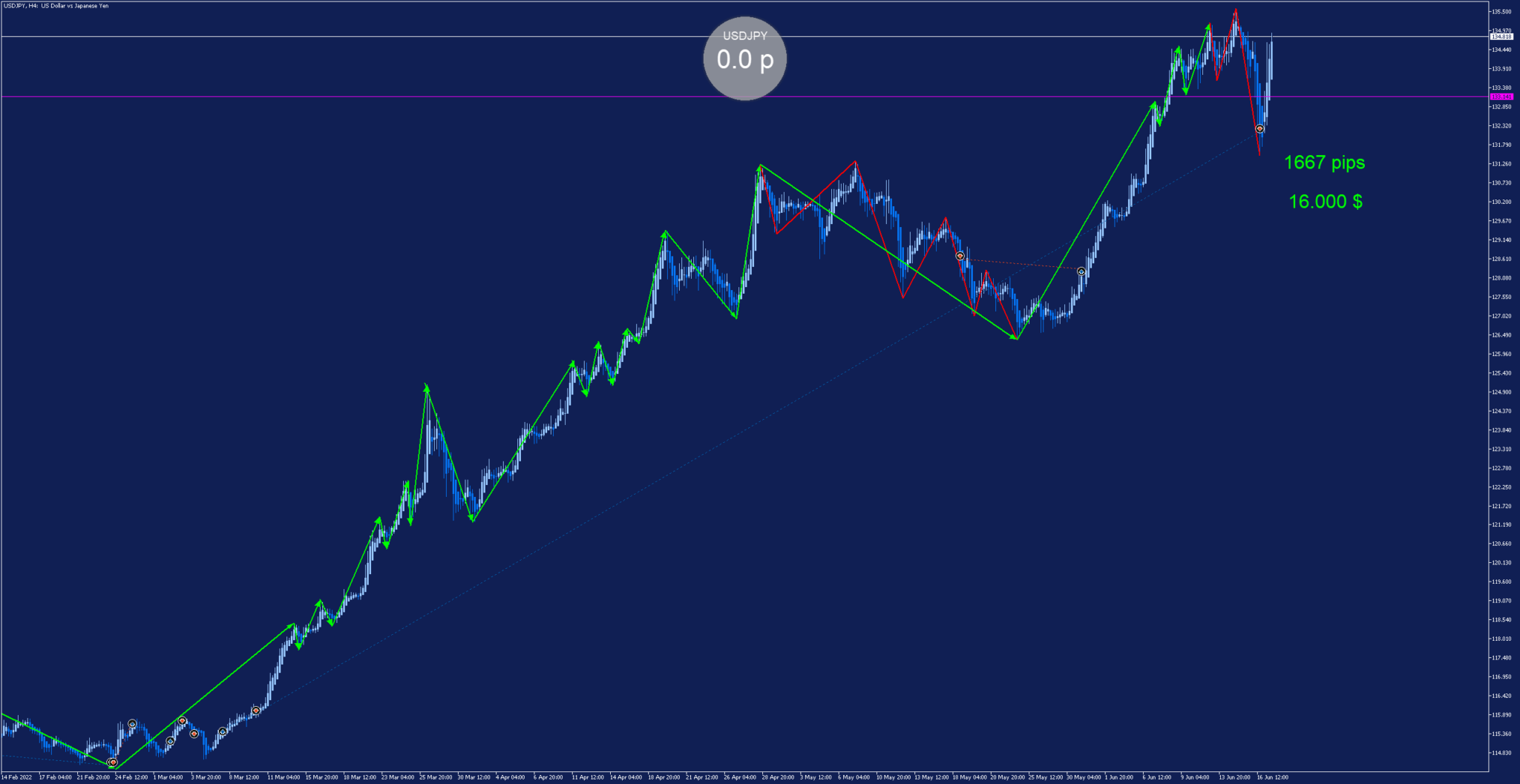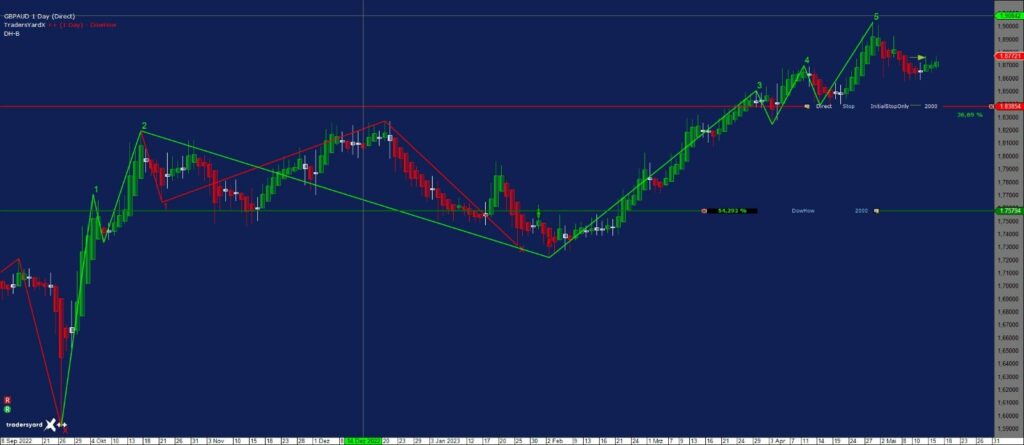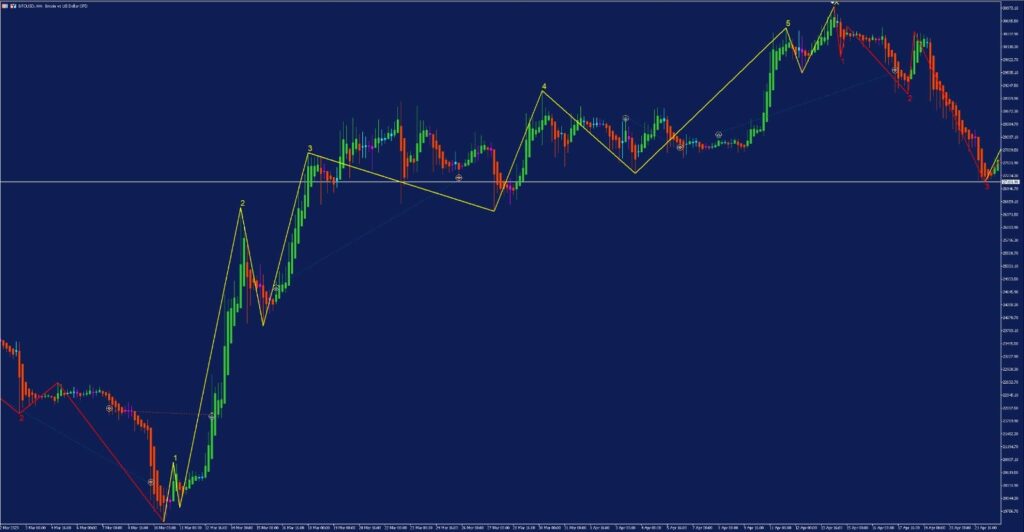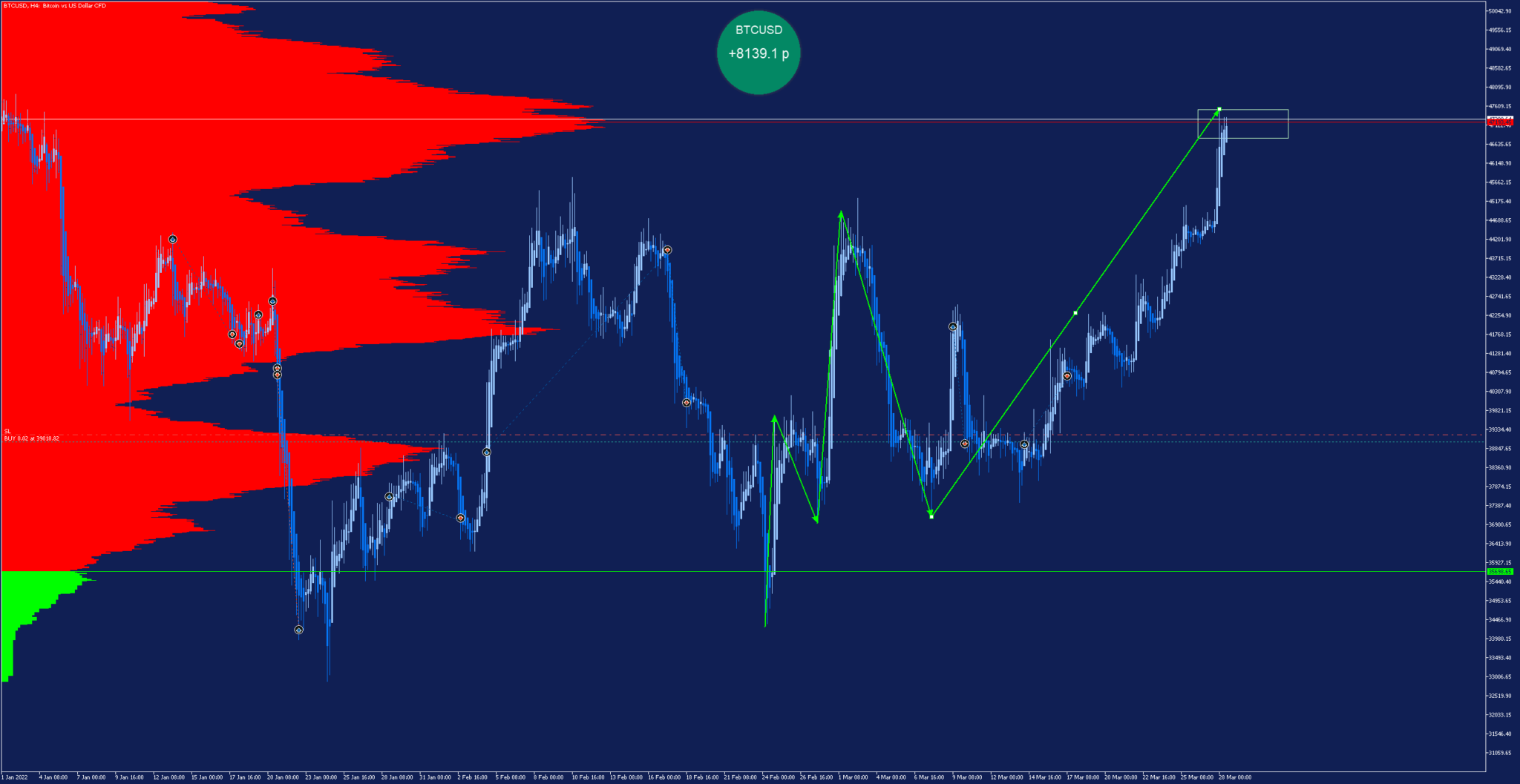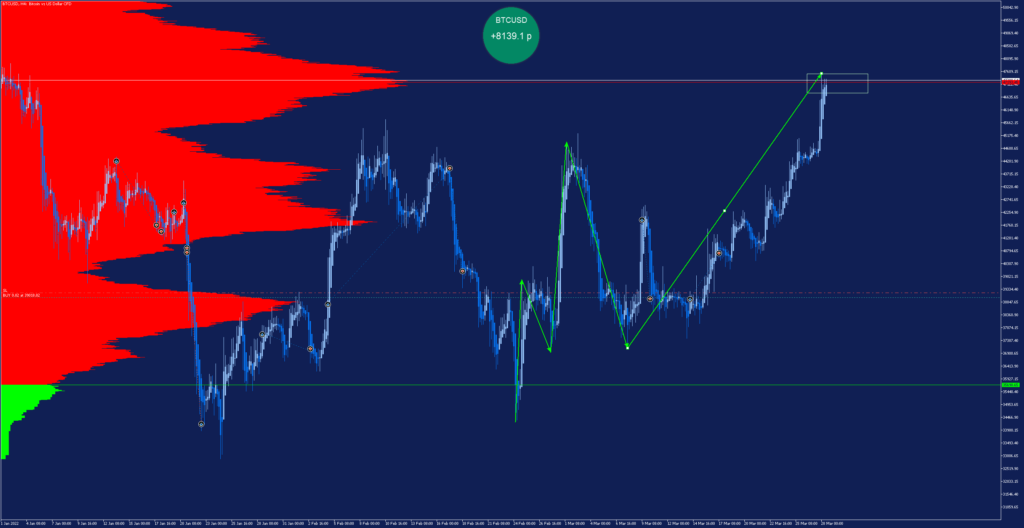 Here you can find my track record of the last 5 years
The account was predominantly traded in the daily chart. Over this period, the average return per year is 21.11%.


In this account I achieved over 400% in 2022
Get the DowHow certification
After completion of the trading education
you will receive the DowHow Trading Award.
Nach Abschluss der Trading Ausbildung erhältst du den DowHow Trading Award
My strategy is based on trend following, which has already been used successfully in trading for over 100 years
Trading triggers a wide range of emotions in us. You will learn to control these.
You will learn trading in detail through 14 different video modules.
You will learn to recognize trends within a few seconds.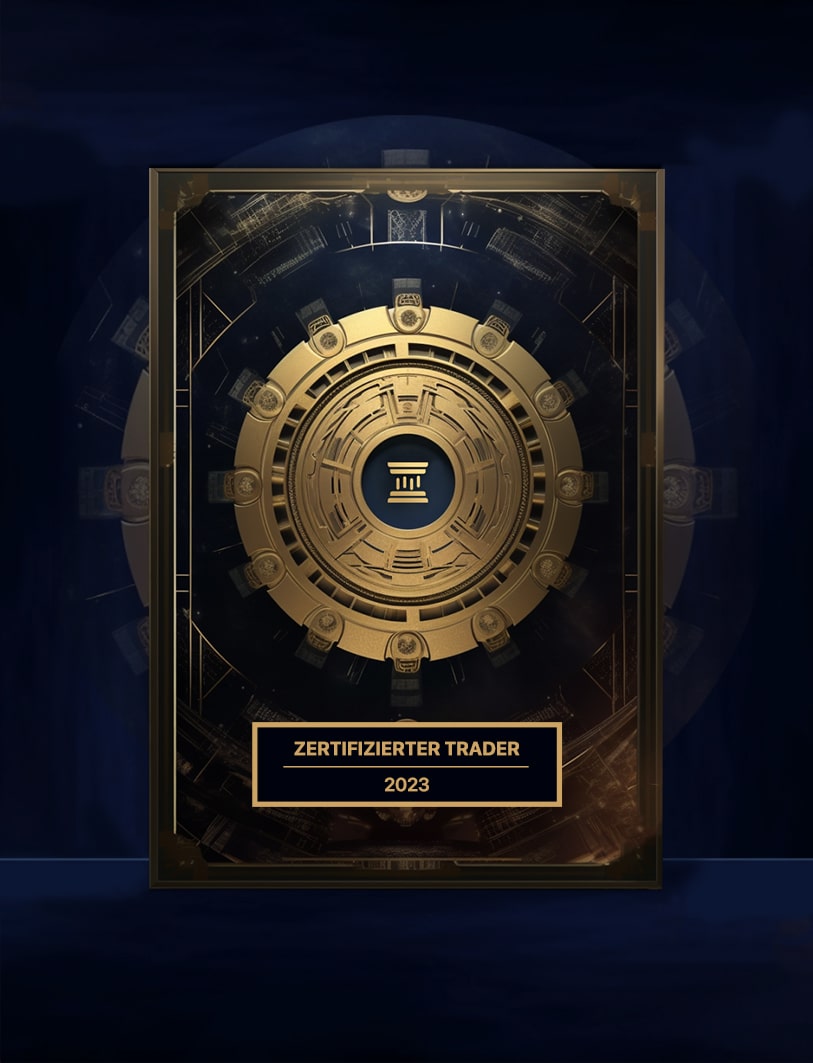 Become a certified trader
After you have successfully completed your trading education, you will receive a certificate from us.
With the skills you learn, you can excel and make good profits even in the most difficult market phases.
Through trade management, your capital is always protected.
We are always working on this course to keep you up to date.
Trading with logic is best
suited for you if you want to
Trading with logic is best suited for you if you want to
A great course that, in addition to the professionalism, also explains the human aspects of trading in depth. Many thanks to Markus Gabel for the many hours of his knowledge. For me, it was a very good investment that paid off.
I can only thank Markus Gabel from the bottom of my heart, without him I wouldn't be where I am today and I wouldn't be who I am thanks to Markus Gabel. 5 stars are simply not enough – the quality behind this is insane.
Your trading course was very interesting and deserves more than you can give stars here. The logic course really opened my eyes. I don't regret a cent and can recommend this course with a clear conscience. Thank you very much at this point.
I enjoyed the online course very much. For me, the course did exactly what I had hoped for: I now know a promising way to trade trend following professionally.
A very big thank you for this terrific trading course. I have learned a lot through the various lessons (also in the human sense). I can recommend this course without reservation.
Now, I have reached the end of your course and, without practically knowing my future trading results, I would like to thank you very much. Uncertainty became certainty, fear became courage. I am glad to have taken the step.
With our unbeatable prices, we enable
everyone access to a first class trading education
With this education, you will grow your account sustainably.
Benefit from the weekly webinars & live trading.
Benefit from the weekly webinars & live trading.
After completing the education you will receive a certificate.
You can pay for the course securely by credit card, Paypal, SEPA or SOFORT-Transfer.
Yes, we offer a three-month instalment plan. This means you don't have to pay for the course immediately.
Trading with Logic is based on our 12 hours mentoring, where traders have one coaching session per week. Due to the length of the individual videos, we consider one unit per week to be reasonable. Basically, you can work through the course at your own pace. In order to become familiar with all the content, you should repeat the units several times and work with a notebook.
It is very important to us that you get the most value out of this course. That's why you have lifetime access to the platform and receive all updates of the existing course units for free.
If you have questions about specific units, you can use the comment functions to ask your question at any time. Many traders decide to join the DowHow Community after the course, which guarantees optimal follow-up support. The course gives you access to the community for the top price of €499.00, saving you almost 50%.
No, we do not offer this option. The individual units are built logically on one another, therefore it does not make sense to view only an excerpt of the course without the overall context.
With this course you get a complete trading education, where we put a lot of emphasis on the basic understanding of trading. Therefore, the course is particularly suitable for trading beginners. The videos are easy to understand and accompany you as a trading rookie on your way to becoming a successful trader.
Du bestimmst das Tempo, mit welchem du den Kurs und deine Ausbildung durcharbeiten möchtest, wodurch du keinem Zeitdruck ausgesetzt ist. Die Trendfolge eignet sich bestens für das Trading mit größeren Zeiteinheiten. Dadurch ist die Ausbildung und die Strategie bestens für Berufstätige geeignet.