With absolute conviction, Markus guides people from all life situations to consistently trading success. Full of positive energy he provokes and motivates his students and mercilessly holds the mirrow up to them. Only in that way he shows you how you can life your own dream about successful trading and how you can be a part of the 2% of successful traders around the world. Why does Markus distributes cacti and why does he have an hourly class in his office it is only up to you. Lets figure it out – together.
Lectures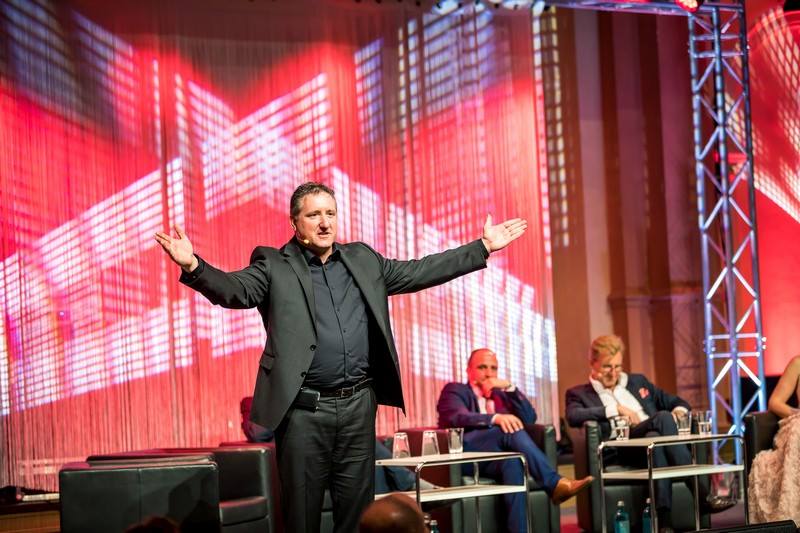 Seminars
Academy
Different trading speeches. From DowHow setup till mind changing – you will get a grateful audience. Be surprised and inspired.
From education to a successful trader till mind and personality changing – Markus´s seminars are different. They are moving and inspiring and let trading dreams come true. Experience a seminar full of enthusiasm and new knowledges.
You want to make your first or next step to become a successful trader? Doesn´t matter if you are a beginner or an advanced trader – our academy offer takes you further.
Trading is a matter of my heart
In life as well as in trading, we are always on the right edge of the chart. No one can tell us what happens next, because everything is a thing of your own perception. But with a proper knowledge and a really strong WHY beyond your motivation, you have the guarantee to achieve everything you want in your life - including your personal trading success.
1 Hour
€

99 *
one-time
Content free choosable
Book now
Most sold
4 Hours
€

399*
Inclusive Email
&
Messenger Support
Book now
12 Hours
€

1.099*
one-time
Inclusive Email
&
Messenger Support
Book now
24 Hours
€

2.222*
one-time
Inclusive Email & Messenger Support
&
3 months access to the DowHow Webinars
Book now
* All prices plus the legal value added tax